Today's guest blogger is Laura Newcomer. Though her focus isn't generally on Home Care, this article on the topic of the benefits of gratitude is an interesting way to improve the lives of caregiving clients. Laura has a wealth of knowledge about the environment and sustainable living. She has taught environmental education in Maine and Pennsylvania, and has had her writing featured in a variety of well-respected publications. Laura practices what she preaches and prides herself on living an environmentally sustainable lifestyle.
There are many things that you do each day to boost the health and well-being of your caregiving clients. You might help them get up and get moving—even just a short walk. You might work with them to improve daily nutrition. You may also encourage them to reach out to friends and family to reap the benefits of social contact. But there's one additional thing you may not be aware of that you can do to help your clients improve their quality of life as they age: gratitude.
Practicing gratitude has a host of benefits that many may not be aware of. It can improve physical and mental well-being, which can in turn reduce stress. For patients in your care, helping them practice gratitude may also improve their sleep and their appetites.
There are a number of different ways your caregiving patients can work on practicing gratitude. You might encourage them to write down gratitude thoughts every morning after breakfast or dinner. They might simply want to talk with you or someone else each day for a few minutes and reminisce about what they're grateful for that day. However your elderly patients choose to practice gratitude, they'll help to improve their well-being physically, mentally, and emotionally. Use this graphic for more ideas.

For more ideas to help improve your home care agency, you can download a free eBook Seven Habits of Highly Effective Home Care Agencies. Just click the link or the picture to download.
If you're interested in scheduling a live demo of our software solutions, just click the button below: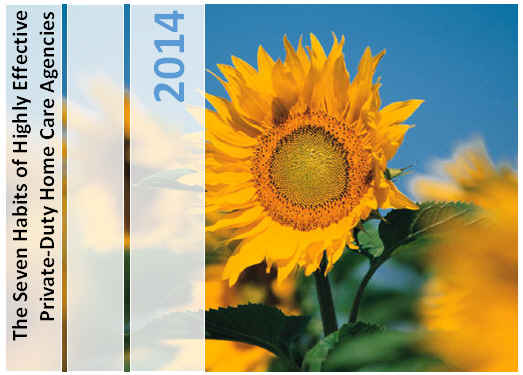 Ankota provides software to improve the delivery of care outside the hospital, focusing on efficiency and care coordination. Ankota's primary focus is on Care Transitions for Readmission avoidance and on management of Private Duty non-medical home care. To learn more, please visit www.ankota.com or contact us.

If you're interested in scheduling an online demo of our home care or care transitions software solutions, just click this button: