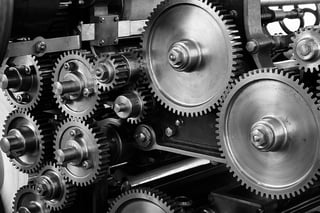 The times, as the song goes, are a-changing. While this axiom has been true for generations, as technology continues to develop, the times are a-changing much more rapidly than they did even just a decade ago. One only has to look at the advances in health and age-related technology to see this increased growth in how technology affects our lives. An article from the Huffington Post, entitled, "The 10 Ways Tech is Changing How We Age." tackles this exact topic. Technology is evolving so rapidly that HuffPo felt the need to update the article originally posted in 2015, a mere 1 year ago.
If you are a part of the private duty home care home health, or in-home care agency industry, I strongly suggest you take a look at the full article. It's an easy way to keep "up with the times", tech advances, and ways to differentiate your agency from your competition.
As a start, here's their list of 10 tech changes to be aware of:
1. Talking street signs.
2. Cars that drive themselves.
3. The Doctor Will See You Now — on Skype
4. Remote Patient Monitoring
5. Online Medical Records
6. Robots as Caregivers
7. Lights, Lights and More Lights
8. Safety Monitors That Go Way Beyond Nanny-Cams
9. Homes Will Age Along With Us
10. More Apps — For Everything
What are the tech advances that currently make your work or life easier? What other advances would be on your list? As regular readers of this blog know, Ankota advocates for utilizing technology to help improve care, the lives of clients and patients, and to lower costs. We provide agencies with software solutions to help manage and deliver care, but we're always interested in keeping up on the latest home care and healthcare tech available.
On a somewhat related note, one of Ankota's recent whitepapers, entitled "Selling Care Transition Services to Hospitals" is available for download and we think you'll find it useful. Please click the link or the picture below to download. If you're interested in scheduling an online demo of our home care or care transitions software solutions, just click this button: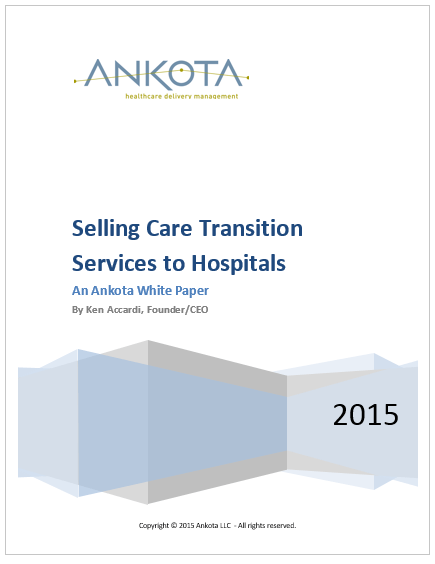 Ankota provides software to improve the delivery of care outside the hospital, focusing on efficiency and care coordination. Ankota's primary focus is on Care Transitions for Readmission avoidance and on management of Private Duty non-medical home care. To learn more, please visit www.ankota.com or contact us.