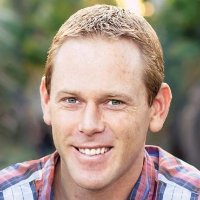 In the opening of his article "How Ridiculously Successful People Think Differently," Dr. Travis Blackberry notes: "Successful people come from all walks of life, yet they all have one thing in common: where others see impenetrable barriers, they see challenges to embrace and obstacles to overcome."
I would guess that most folks starting up, maintaining, or expanding a private duty homecare or home health business understand how true that quote is. Running an agency is hard, and with economic, competitive, and regulatory factors changing as they do, focusing on innovation and finding ways to differentiate your business is paramount to success.
The way I look at it is that if you adopt that way of thinkng, as well as the habits listed below, homecare agencies can give themselves the best chance for success in the future.
I suggest that you read the entire article here, but as a start, here are 9 qualities that Dr. Blackberry says all "ridiculously successful" people possess:
They Seek Out Small Victories
They Turn Tedious Tasks into Games
They Dream Big but Remain Grounded
What would be on your list? Comment below. I would add that not only do they embrace change, they seek it out as a way to differentiate. With that in mind...
Free Webinar on Bundled Payments and Homecare
During this free webinar with Ankota's CEO, Ken Accardi, you can learn "How Homecare Wins in the Bundled Payment Era" happeninhg on Thursday, June 23rd at 1:00 PM EST

Register via this link: https://curaport.leadpages.co/bundledpaymentshomecarewins/
This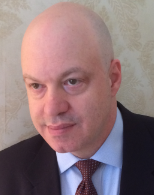 webinar is great for home health and home care agency owners, leaders, executive directors, strategy leaders, managers, directors of nursing, operations directors and anyone that wants to be prepared for bundled payments. This unique webinar will focus on payment models and how they are changing for post-acute care and ongoing chronic care. These changes necessitate different models of care delivery. This webinar describes how to win with these new models.
The webinar is being presented by Curaport. "The Curaport Network brings together news, content, tools, and learning programs from credited, trusted information sources. Curated by a leading group of advisors, consultants, key thought leaders, and content affiliates, Curaport is THE news and information portal for the Healthcare Continuum."
Register for the Webinar
Learn More
Ankota focuses on home care agencies who are looking to futureproof their businesses and agencies looking to position themselves to manage care transitions. Let us know if we can help.
You can download our white paper, Why Care Transitions Is The Next Big Thing for the Home Care Industry. Just click the link to download.
If you're interested in learning more about our home care management software solutions, or about our Care Transitions component as a way to increase revenue, just click the button below: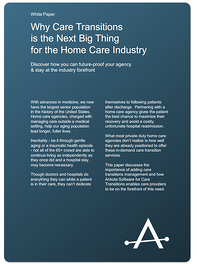 Ankota provides software to improve the delivery of care outside the hospital, focusing on efficiency and care coordination. Ankota's primary focus is on Care Transitions for Readmission avoidance and on management of Private Duty non-medical home care. To learn more, please visit www.ankota.com or contact us.