One of the industry experts I learn from every time we speak is Ginny Kenyon, principal at Kenyon Home Care Consulting. Ginny helps open home care agencies and has given Ankota great inputs on our software. We at Ankota strongly believe that keeping elderly people healthy and comfortable in their homes (and out of the hospital) is an important step in the evolution of healthcare. Ginny is one of the pioneers driving moves in home health delivery. Enjoy her post (below).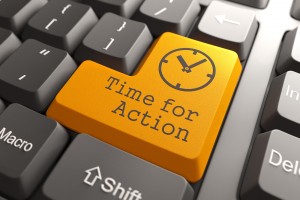 When it comes to creating an elite staff through chronic disease education, there are a few things you probably assume. For example, you realize that the more educated your caregivers, the better care they're able to provide. But the benefits of advanced disease education goes much deeper than that.
The Shock Factor
Whether you're a long-time expert in the homecare industry or are just starting out, some of these chronic disease education facts will shock you! By then end of this list, you'll wonder why you haven't yet committed so your staff has access to the best advanced education possible.
1. Chronic disease kills.
According to the CDC, chronic conditions (i.e. diabetes, cancer, heart disease) are the cause of seven out of 10 deaths each year. Additionally, treating and managing these diseases accounts for over 80 percent of the nation's healthcare costs.
2. Homecare aides lack adequate training.
Did you know that official certification is not required for all caregivers? Medicare-certified agencies must employee certified nursing assistants (CNA) or home health CNAs. Training is provided through the state and when completed, CNAs are listed on their states's nursing assistant registry. CNA training is limited and does not include chronic disease care. Most homecare aides providing homemaker or companion services, only have limited education provided by past employers or completed independently.
3. Personal success drives employee engagement.
We've all heard the buzz around employee engagement in this modern economy. Companies with engaged employees achieve greater success as a result of improved retention. According to talent expert Mike Rickheim, providing your team with the tools they need to succeed is the road toward engagement. The tool for you? Advanced chronic disease education.
4. Word of mouth is the most effective marketing method.
This article in Forbes states that 92 percent of consumers trust recommendations from friends and family over any kind of advertising or marketing. Chronic disease education improves client care, which results in more word of mouth referrals.
5. Expanding services allows you to help more people.
Most likely, your primary homecare goal is to help people. It's your passion. By ensuring your aides are qualified to care for clients with chronic disease, you can offer specialty services reaching more clients.
6. Education increases productivity.
This one may not be shocking, but it's important. When your aides are educated on chronic diseases, they're able to provide enhanced client care and complete every task with efficiency and effectiveness.
7. Rehospitalizations hurt your organization.
Clients being admitted or readmitted to the hospital while under your care affects your bottom line. With the proper chronic disease education, your aides can better recognize and report worsening client symptoms and ultimately prevent hospitalization.
8. The Companion Care Exemption Rule complicates employment.
Some homecare employees are exempt from overtime and minimum wage laws, according to the Companion Care Exemption Rule. But determining which employees, relates to how much of their work time is spent on non-medical care. Being sure your aides can perform care other than assisting with basic living necessities helps clear up this issue.
9. Lack of compliance costs your organization.
It's difficult to make sense of the myriad rules and regulations that come with managing a homecare agency. Chronic disease education allows you to rest easy, knowing that your aides are well-versed in compliance requirements.
10. Chronic disease education increases revenues.
The best way to increase profits is to offer additional services for which you can justly charge. Advanced education provides knowledge allowing you to deliver (and charge for) specialized services required by those suffering from chronic disease.
To learn more about how chronic disease education helps your homecare organization thrive, contact Kenyon HomeCare Consulting today.
This articlr was originally entitled, 10 SHOCKING FACTS ABOUT ADVANCED CHRONIC DISEASE EDUCATION and first appeared in Kenyon HomeCare Consulting blog.
Ginny Kenyon is the founder and CEO of Kenyon HomeCare Consulting, a home health consulting firm that gives agencies a market advantage, promotes creative product development, and offers viable ways to achieve and sustain organizational and fiscal success.
------
One of Ankota's recent care transitions whitepapers, entitled "Selling Care Transition Services to Hospitals" is available for download and we think you'll find it useful. Please click the link or the picture below to download. If you're interested in scheduling an online demo of our home care or care transitions software solutions, just click this button: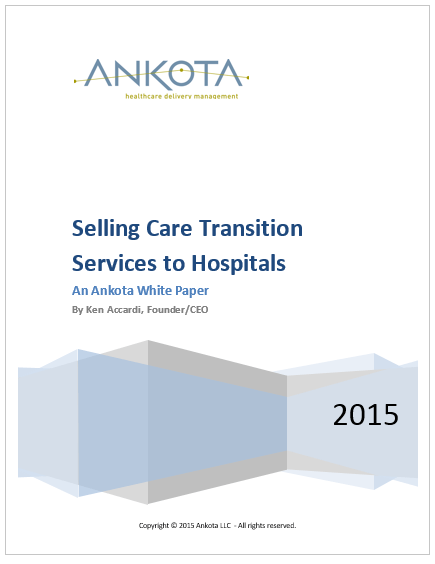 Ankota provides software to improve the delivery of care outside the hospital, focusing on efficiency and care coordination. Ankota's primary focus is on Care Transitions for Readmission avoidance and on management of Private Duty non-medical home care. To learn more, please visit www.ankota.com or contact us.