WebMD pubished a useful article entitled, "Tips for a Caregivers of Someone Who's Had a Stroke," that offers a series of in-depth suggestions for how to support a loved one (or client) who has suffered a stroke.
Though the article is written from the perspective of a loved-one as the caregiver, the article provides insight that is very useful to both private-duty home care folks to educate themselves to better serve their clients, as well as a helpful informational tool to offer to your client's loved ones to involve them in the process.
I suggest that you read the entire article here, but to get the ball rolling, here is a taste of the 11 tips that WebMD suggests: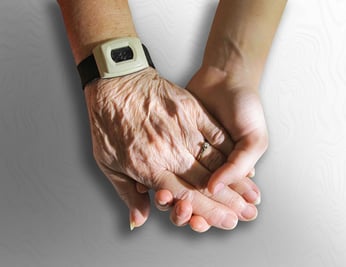 Be Informed

Build a Team

Be Ready for an Emergency

Watch for Depression

Sharpen Your Communication Skills

Modify Your Home

Encourage Him to Move

Organize Your Day

Get Your Ducks in a Row

Expect Highs and Lows

Get Connected
For those in the home care/home healthcare field already know, the more informed a caregiver can be, the more effective care the client receives, and the happier the client feels. Hopefully, these tips and this article adds to all three. What do you think of their list and the overall article? Are there any steps you'd add to the list?
If you're looking for additional ways to expand your knowledge-base or business, consider downloading our free white paper, Why Care Transitions Is The Next Big Thing for the Home Care Industry. Just click the link to download.
If you're interested in learning more about our home care management software solutions, or about our Care Transitions component as a way to increase revenue, just click the button below: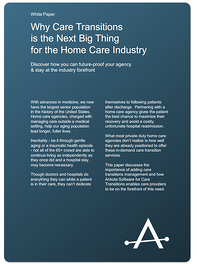 Ankota provides software to improve the delivery of care outside the hospital, focusing on efficiency and care coordination. Ankota's primary focus is on Care Transitions for Readmission avoidance and on management of Private Duty non-medical home care. To learn more, please visit www.ankota.com or contact us.