Dr. Travis Bradberry, co-author of the #1 bestselling book, Emotional Intelligence 2.0, wrote an interesting and insightful article called, 13 Habits of Exceptionally Likeable People that I encourage you to read in full (just click the above link).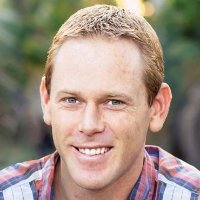 The book has been touted by such luminaries as The Dalai Lama and Dr. Stephen R. Covey (author of Ankota-favorite, "The 7 Habits of Highly Effective People"), so it has some notable fans. I can't claim to be "notable", but I am a big fan of Dr. Bradberry's point of view expressed in the article.
Both in my work with marketing and sales, as well as being a person who seeks to build relationships with interesting and high-quality people in general, it's important to me to genuinely connect with folks.
Specific to sales and marketing, I've been lucky enough to believe wholeheartedly in the value of the products or services I've helped to market and sell. But in order to find out how those products or services can best be of value to prospective customers, I need to first connect with them on a human level. It requires spending time with them to understand what their needs are, to get a sense of both the positives and the frustrations of their work, and to "get" why they do what they do. Sales and marketing is all about building genuine overall trust.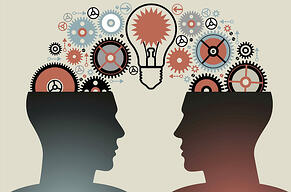 All that may seem obvious to some, but how to get to the point where you are able to do all those things tends to be more difficult a proposition. The harder questions are: How do you go about connecting with folks? What are some actionable steps I can take?
I'm glad you asked! A good first start would be to consider these 13 habits and to read the full article. To get the ball rolling though, I've listed the 13 habits below:
1.) They Ask Questions
2.) They Put Away Their Phones
3.) They Are Genuine
4.) They Don't Pass Judgment
5.) They Don't Seek Attention
6.) They Are Consistent
7.) They Use Positive Body Language
8.) They Leave a Strong First Impression
9.) They Greet People by Name
10.) They Smile
11.) They Know When To Open Up
12.) They Know Who To Touch (and They Touch Them)
13.) They Balance Passion and Fun
What would be on your list? Do you have any tips you'd like to offer folks for improving home care marketing and sales? Please leave a comment and share with other readers.
As I mentioned, we are a fan of Covey's "7 Habits of Highly Effective People" and borrowed his title for our paper, 7 Habits of Highly Effective Private Duty Home Care Agencies . Just click the link to download our list of what we've found successful agencies tend to have as habits.
If you're interested in learning more about our home care management software solutions, or about our Care Transitions component as a way to increase revenue, just click the button below: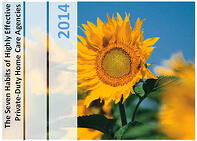 Ankota provides software to improve the delivery of care outside the hospital, focusing on efficiency and care coordination. Ankota's primary focus is on Care Transitions for Readmission avoidance and on management of Private Duty non-medical home care. To learn more, please visit www.ankota.com or contact Ankota.