Today's guest post is by Kara Masterson. Kara is a freelance writer from West Jordan, Utah. She graduated from the University of Utah and enjoys writing and spending time with her dog, Max. Enjoy Kara's article and feel free to comment below!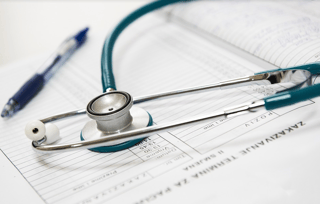 The healthcare industry is a promising career possibility because of its positive job outlook and the variety of the types of jobs in that industry. In a list of the top 50 fastest growing occupations during 2014-2024 put out by the U.S. Department of Labor, 25 were from the healthcare industry. Specialty hospitals; physical therapy, nursing and physician assistant jobs; community care facilities for the elderly; ambulance services; and substance abuse facilities fell within the top ten on this list. However, another great job in the medical field is home healthcare.
How can you know whether working in home healthcare is what's right for your career? The answer to this question depends on your knowledge of what it is that best suits you, in terms of your education, abilities, interests and personality traits. To assist you in answering your question, the following information highlights some of the important qualifications needed for being able to get involved with the in home healthcare industry. By following these guidelines you can figure out if there is a match between what you know about yourself and this great occupation.
Direct Care Of Patients
As a worker in any aspect of the medical field you have to directly care for and work with patient's every day. That is especially true if you are going into home healthcare. In this field you have to be able to have and develop a great and trusting relationship with all of your patients. By doing that you can make sure that they feel comfortable asking you questions and seeking your help. Here is a list of just a few qualities needed in a home healthcare worker to help ensure that they have the best possible relationship with their patients.
Communication skills – communicating clearly with patients and other health professionals; includes listening, speaking, writing, explaining and understanding

Caring and Empathy – understanding and accepting what the other is thinking and feeling; compassion for patients

Openmindedness – readiness to absorb new information. This includes tolerance for differences among people

Thoroughness, accuracy and attention to detail – In medical care to patients, minute details are sometimes essential for recovery and errors can be costly

Problem solving abilities – quick thinking and problem solving are needed in critical situations

Emotional stability – In working with patients, the healthcare worker will encounter different emotions and must be able to retain calmness and composure

Physical endurance – In some jobs, strength is required in working with patients; long hours on foot require physical stamina
Administrative And Leadership Positions
The healthcare system requires extensive management and leadership at all levels. Besides those designated as administrators and managers, different functions within the system need leadership and coordination. If you would like to be higher up in home healthcare one day and manage more workers you also will have to develop quite a few skills. The following are some qualities of effective administrators and leaders.
Belief in service – good administrators want foremost to provide an excellent service to healthcare customers

Communication skills – an ability to listen and to clearly communicate

Organized; multitask – an orderly mind that can prioritize and is efficient

Analytical, problem solving - adept at seeing problems clearly and arriving at solutions

Technology knowledge/skills – understands how technology can help healthcare
Technology And Data Management Positions
If technology and the medical field are both things that interest you, you may want to look into data management positions for home healthcare. In this field there are tons of records and technologies that need to be used and tracked. It can definitely be hard to get professional care without professional technology, equipment and records. That is why it is so important for people in this field to have some of the following qualities.
Accuracy with details – handles details easily; quick to identify errors

Critical thinking and analytical skills – a mind that looks at trends and problems and understands what went wrong

Innovation and creativity – finds new solutions to snags in the system

Systems and technical skills - thorough knowledge of computers and IT resources; applies systems thinking

Communications and presentation skills – In training healthcare workers on the use of the IT system or in understanding problems encountered in its use, the IT worker needs to communicate simply and clearly.
If your desire is to make some contribution that makes the world a better place, the healthcare industry is unparalleled in the depth and variety of opportunities provided. Whether entering the work force just after graduating from high school, or after higher education, there are career paths available to you. One possibility is to complete either an Associate's or Bachelor's degree in Health Science. This is a general program that will give you a basic foundation in health science and allows you to explore different health specializations. There will surely be a special niche for you!
-----
One of Ankota's recent whitepapers, entitled "Increasing Profitability via Care Transitions" is available for download and we think you'll find it useful. Please click the link or the picture below to download. If you're interested in scheduling an online demo of our home care or care transitions software solutions, just click this button: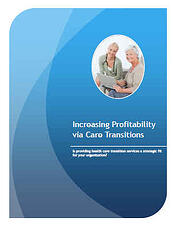 Ankota provides software to improve the delivery of care outside the hospital, focusing on efficiency and care coordination. Ankota's primary focus is on Care Transitions for Readmission avoidance and on management of Private Duty non-medical home care. To learn more, please visit www.ankota.com or contact us.