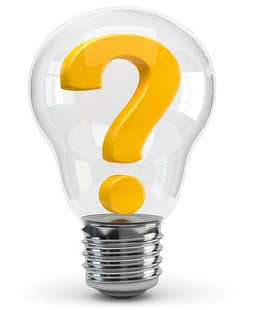 Folks in the home care industry are often drawn to the work because they enjoy being a part of an endeavor that is in the business of caring for others. Whether their role is caregiver, manager, ops, marketing, or otherwise, the driving force for their work tends to be that their efforts are connected to helping others.
I mention all of this to say that a lot of folks in home care don't always get into it with the marketing or selling their services as the number one goal or as the main driver for their efforts.
And even if you are in a marketing role, we can sometimes get accustomed to certain routines, perspectives, or approaches with marketing efforts.
With that in mind, I thought it might be useful to offer a bit of a brainstorm of different ways to marketing your business.
Many of these ideas you're likely already implementing, some may seem too time consuming or not have the ROI you're seeking, but hopefully you find a few ideas here that resonate with you. That, or perhaps the list may lead you to a new idea not on the list that you hadn't considered before.
In no particular order, here is a list of brainstorms for you to consider:
18 Ideas for Marketing Your Home Care Business
Host, sponsor, or volunteer at a community or business networking event

Create an e-newsletter for your email list offering a referral or discount

Guest author a blog article for an industry-related blog

Sponsor a local community sports team

Send a targeted "Snail Mail" mailing

Send an simple email to your contacts updating them on your news

Ask former clients and former employees for referrals or connections

Partner with another business in the community to cross-promote services

Create an industry-related group on social media or "In Real Life"

Join a business networking organization

Commit to posting on your social media on a regular basis

Plan a team volunteer night

"Table" at a community or business event

Create business cards and give yourself a daily quota for handing them out

Ask for recommendations from your clients on Yelp or community boards

Attend an industry-related convention or trade group conference

Explore paid online/social media ads, Organic SEO, or DYI social media Best Practices

Create company SWAG such as T-shirts, hats, or stickers with your logo to offer to folks
Again, these are just brainstorms that I hope will help folks to market their businesses. The better home care agencies can market their services, the more care you can offer to clients in need. If you have any ideas or suggestions that you'd like to share, please comment below.
If you're interested in learning more about managing a Home Care business, please download Ankota's free e-Book by clicking here:
Ankota provides software to improve the delivery of care outside the hospital, focusing on efficiency and care coordination. Ankota's primary focus is on Care Transitions for Readmission avoidance and on management of Private Duty non-medical home care. To learn more, please visit www.ankota.com or contact us.