Today's guest post is by Kara Masterson. Kara is a freelance writer from West Jordan, Utah. She graduated from the University of Utah and enjoys writing and spending time with her dog, Max. Her article outlines some advances to look for in medical care in the future. Enjoy Kara's article and feel free to comment below!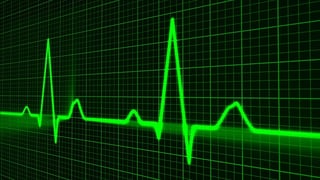 Medicine is advancing in ways previously unseen. Hospitals can have x-rays reviewed in minutes from trained professionals for little money. Small offices can accept new insurance in under an hour. And this is only the beginning. In the coming years patients in foreign lands will be able to get immediate help when in trouble, and ER providers will be able to see full medical records with no hassle. This will lead to better patient care, especially for those who live far from major hospitals. Here are just a few things we can expect in coming years to help evolve the medical
More Online Access
Patients need doctors to know about their health in a hurry when they are at the ER, but those same patients need to know if the doctor is licensed. The coming standard in the medical field is that WebServicesID medical license info will be available at the touch of a screen. This is great for doctors and patients alike, because the result will be the assurance that sick patients prone to worry will be cared for. Just as a doctor needs to see how the patient is, patients need to know about the doctors.
Better Patient Care
Not only will the above noted development lead to better patient care, but so will the coming changes in new doctors. Duke Medical School noted recently that they have been stressing the need for empathy of its students. While doctors of the past may have been taught to disassociate themselves from the plight of a patient, today's latest doctors are learning to relate. This will result in doctors considering how the patients and their families will feel about pending news, and the need to inform them in full so that they can accept the information they are hearing.
Rural Access to Urban Centers
Beyond the face-to-face care patients will receive is the care from a distance. Many people need medical care but do not want to live in a city or suburban setting. While hands-on care cannot be replaced, patients with access to the Internet will be able to meet with a doctor or nurse virtually. One's heart rate and blood pressure can be taken through new apps, and there are more developments in the works.
Just as advances are taking place in business and science, patient care is changing, too. Between access to files and profiles online, better provisions of care, and more choices for patients it is looking like health care may be very different in just 10 years.
-----
One of Ankota's recent whitepapers, entitled "Selling Care Transition Services to Hospitals" is available for download and we think you'll find it useful. Please click the link or the picture below to download. If you're interested in scheduling an online demo of our home care or care transitions software solutions, just click this button: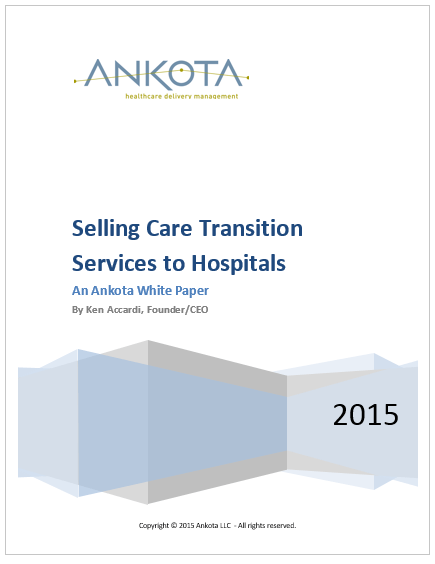 Ankota provides software to improve the delivery of care outside the hospital, focusing on efficiency and care coordination. Ankota's primary focus is on Care Transitions for Readmission avoidance and on management of Private Duty non-medical home care. To learn more, please visit www.ankota.com or contact us.