Regular blog posts that offer useful and interesting information are an easy way for you to engage prospective clients, current clients, and other folks in the industry with your home health or private duty business. And as with most marketing-driven writing, the old adage is true: Content is King.
Search engines have become increasingly effective at categorizing, ranking, and presenting the constant stream of the information on the internet. The new search engine algorithms are able to prioritize content that is valuable, pertinent, and otherwise high quality by considering what is being written rather than how well the writer has "gamed" the system technically.
That said, because how search engines, social media, and other external sites present each blog post in our searches or in sharable posts, a well thought out blog title can make the difference between your content being seen by your audience over a competitors with similar information to share.
To illustrate my point and to suggest some Best Practices, here are three points to consider when crafting your next blog post for your home health or private duty business. The list draws information from this excellent article on the subject from Moz.com.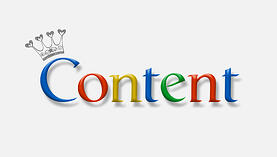 1. SEO - The title is the single most important on-page factor that can help your content rank high in a search engine. Search engines focus on key words in search results, so if a user has performed a query including those keywords, they will be highlighted.
2. Click-Thru Rate - When people do a search, they don't see your content - they see the title. "Title tags often show up in both the top of a browser's chrome and in tabs. Creating a compelling title tag will pull in more visits from the search results. It's vital to think about the entire user experience when you're creating your title tags, in addition to optimization and keyword usage. The title tag is a new visitor's first interaction with your brand when they find it in a search result; it should convey the most positive message possible."
3. Social Sharing - when someone shares your article, they don't share the content - they share the title! Social media sites use the title of a blog post as its link text. Many external websites—especially social media sites—will use the title tag of a web page as its link anchor text.
So, in other words, without a great title, it doesn't matter how extraordinary your content is… no one will likely see it.
If you're interested in learning more about ways to improve your home care business, you can click the picture below to download one of our free white papers, "The 7 Habits of Highly Effective Home Care Agencies."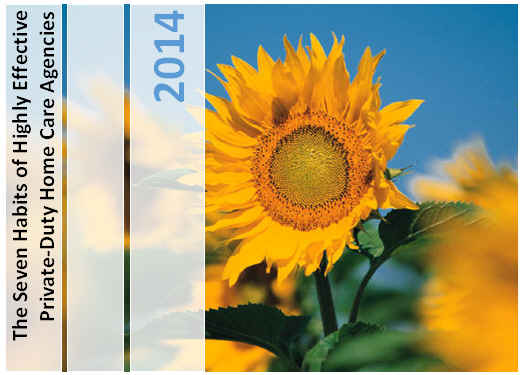 Ankota provides software to improve the delivery of care outside the hospital, focusing on efficiency and care coordination. Ankota's primary focus is on Care Transitions for Reeadmisison avoidance and on management of Private Duty non-medical home care. To learn more, please visit www.ankota.com or contact Ankota.