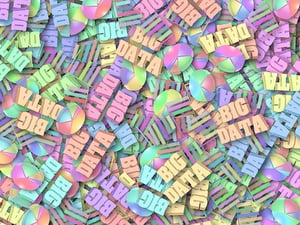 A recent article posted on the
Home Health Care News
website shares a few insights and examples of how bid data is "disrupting" home health care. The article,
"How New Payment Models, Big Data Are Disrupting Home Health Care"
written by
Robert Holly
, as the title suggests focuses on Home Health Care rather than Home Care (which is what this blog here focuses on mainly).
That said, I found the article interesting and I felt it would be of interest to our readers. With all that in mind, I thought I'd share a bit about what the article covers and suggest that you
read the full article.
Relating to this article to the home care industry, what struck me was thinking about ways to use big data to optimize care for clients as efficiently as possible while working with the pool of caregivers available. That is, the more information we have to determine what kind of care, caregiver, payment model, and so on best serves those needing care, the better we can provide that care. The added benefit of providing the most efficient, cost-effective, and the highest quality of care not only helps those we serve, but it also helps strengthen the home care industry as a whole.
Getting back to the focus of the article itself, I though I'd share a quote from the start of the article to pique your interest:
"While technology behemoths and up-and-coming startups are often cited as the industry's top disruptors, it's innovative payment models and big data that will likely have the greatest impact on home health care delivery over the next several years, experts predict."
Please click here
to read Robert's entire article, but here are the high-level topics covered in it:
Three Topics on Big Data and Home Health Care
Payment Methodology and Big Data

Big Data and Amazon

Hospital-to-Home Transitions
What are your thoughts on all of this? Do you feel these takeaways are relevant to the non-medical home care industry? Do you feel that Big Data or other emerging technologies will have an effect on home care in the future? What other "disruptors" or innovations do you see in your day-to-day business experience? Please feel free to post your thoughts in the comments below!


If you haven't read our latest eBook on managing a Home Care business, please click the button below to get your copy today!
Ankota provides software to improve the delivery of care outside the hospital, focusing on efficiency and care coordination. Ankota's primary focus is on Care Transitions for Readmission avoidance and on management of Private Duty non-medical home care. To learn more, please visit www.ankota.com or contact us.