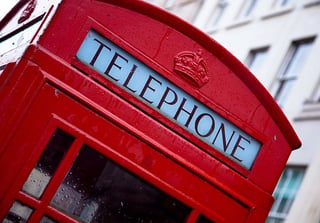 A recent article from the WEAU Channel 13 News reported about a new phone scam targeting a wide range of folks that you might want to alert your elder care clients to.
I suggest that you read the entire report here, but as a start, here are some takeaways:
"For the last few days of January, more than half of the reports to BBB Scam Tracker have been about this one scam...You get a call from someone who almost immediately asks "Can you hear me?" Their goal is to get you to answer "Yes," which most people would do instinctively in that situation. There may be some fumbling around; the person may even say something like "I'm having trouble with my headset." But in fact, the "person" may just be a robocall recording your conversation… and that "Yes" answer you gave can later be edited to make it sound like you authorized a major purchase."
The article goes on to suggest the following steps we can take to protect ourselves and those in our care from becoming a victim of the scam, as follows:
3 Steps You Can Take to Protect Your Clients and Yourself
• Use Caller ID to screen calls, and consider not even answering unfamiliar numbers. If it's important, they will leave a message and you can call back.
• If someone calls and asks "Can you hear me?", do NOT answer "yes." Just hang up. Scammers change their tactics as the public catches on, so be alert for other questions designed to solicit a simple "yes" answer.
• Check your bank and credit card statements regularly for unauthorized charges. It's also a good idea to check your telephone and cell phone bills, as well. Scammers may be using the "Yes" recording of your voice to authorize charges on your phone. This is called "cramming" and it's illegal.
As scammers become more savvy, we need to be sure to be aware of their latest tactics and to help spread the word to help us all avoid falling victims to these ruses.
-----
Ankota has a new e-book available for download called, Winning with the Home Health Value-Based Purchasing Program, that offers further insight on the discussion. Just click the link or the picture beow to download.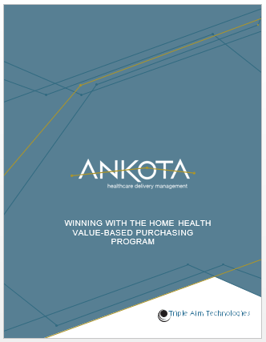 If you're interested in scheduling a live demo of our software solutions, just click the button below:
Ankota provides software to improve the delivery of care outside the hospital, focusing on efficiency and care coordination. Ankota's primary focus is on Care Transitions for Readmission avoidance and on management of Private Duty non-medical home care. To learn more, please visit www.ankota.com or contact us.