I read an article recently in the New York Times entitled "Fighting to Honor a Father's Last Wish: To Die at Home." It made me realize that I knew nothing about Home Care prior to Ankota. At age 51, I'm not clear on all of the choices that are going to be best for my wife and I later in life, but I've learned a few things.
"I knew nothing about Home Care prior to Ankota"
Now that I have been part of the home care industry, it has impacted my own life in the following ways:
I bought long term care insurance for myself and my wife: I'm now aware what home care or long term care can cost and I don't want my children to ever worry about making sure we can have good care.
I'd like to live at home with my wife as long as possible, but I'm not sure where:

We now live in a house in a nice suburb of Boston with great schools
In a couple of years my youngest will go to college, and my wife and I want to move into Boston, where we can walk to concerts at the Hatch Shell, baseball games at Fenway Park and coffee shops and restaurants.
We think we want to stay in Boston, as opposed to moving to a "retirement place" but now we're 50 and not sure how we'll feel about this when we're 80.
Numerous people from our church live in independent apartments in a community called North Hill where they eat in a dining room and have assisted living and skilled nursing on campus.
Similarly, a lot of my mom's relatives live in a community in Florida called "The Villages" that sounds like it has a lot of the same ammenities as North Hill but in a warm climate with golf and swimming
My Aunt has had some health challenges and has chosen to stay in her own home with the assistance of home health aides. She lives in the neighborhood and surroundings that she enjoyed for the majority of her adult life. She's also younger than the average assisted living resident and I think that motivates her to want to stay in her home.
Bottom line is that I don't know yet what will be right for me and my wife, but at least I'm aware of some good possibilities

I'm committed to discussing these topics openly with my wife and kids. And I'm hopeful that if I get to the point where my mental facilities are fading, that I'll have come to agreements with them on my wishes and that I'll empower them to carry them out.
I'm thankful for the home care and long term care industries. Thanks for all your hard work! I'm glad to be a part of the home care and long term care industries and I'm happy that we're able to help some of you!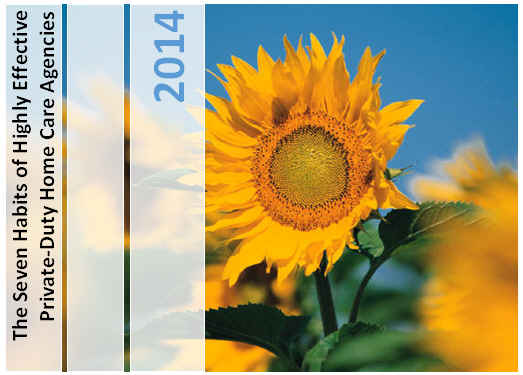 Ankota provides software to improve the delivery of care outside the hospital, focusing on efficiency and care coordination. Ankota's primary focus is on Care Transitions for Reeadmisison avoidance and on management of Private Duty non-medical home care.
To learn more, please visit www.ankota.com or contact Ankota.