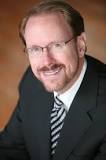 The Huffington Post recently featured a story entitled See the Future of Your Business -- Right Now that is inspired by the writings of Daniel Burrus. Daniel is the New York Times Bestselling author of Flash Foresight: How to See the Invisible and Do the Impossible and 5 other books. The article focuses on Mr. Burrus' advice regarding how to spot important business trends before your competitors do. We'd encourage you to read the full article, which gives suggestions on how to spot trends for any business, but our focus below takes the ideas and interprets the concepts for home care.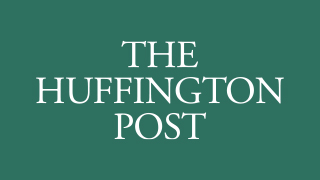 4 Ways to Spot Important Home Care Business Trends
Here are the four suggestions:
Cultivate Anticipation in your Organization: As a home care agency owner, you're likely to be agile and able to deal with issues on the fly, but what are you doing to anticipate changes that can disrupt your business? In home care, are you looking to have the technology advantage that new Silicon Valley Competitors like Honor will have? Are you anticipating the need for home care in the health care continuum as bundled payments come into play? Are you making the changes that you need compete for caregivers at higher wages?

Know the Hard Trends from the Soft Trends: In home care, the hard trends to focus on are the aging of the baby boomer population and older, and the shortage of available caregivers. How are you preparing for these hard trends?

If You Fail, Fail Fast: Blockbuster Video is a classic example of a company that failed very slowly because it didn't anticipate big changes like video-on-demand CDs by mail. In your home care agency, it's likely that you've brought on team members who you could tell weren't going to work out, yet you kept them too long.

Use the Skip-it Principal: Before trying something new or big, there's often a tendency to set up a long list of proof points. In order to accelerate, ask yourself why you can't skips some of these steps. The article gives the example that the US military originally planned to capture all islands between Hawaii and Japan in World War II. Instead, somebody suggesting going straight to Japan... What new products or services would you like to offer but you have too many obstacles in the way?
Ankota's Two Cents
At Ankota, we believe that "Healthcare at Home" should be viewed as the critical third leg of the health care stool, along with hospital care and physician care. This positioning is also endorsed by that National Association of Home Care and Hospice. The vast majority of health care spending is on chronic illness, and the best treatment for chronic illness is an approach that helps to avoid preventable hospitalizations. The home care industry is best positioned to provide this care at the lowest cost. Therefore we challenge home health to think beyond post-acute episodes, and we compel home care to think beyond helping clients to avoid nursing homes. We want the approach to focus on avoiding preventable hospitalizations. Doing this will achieve better care, at lower cost to the maximum population (also know at "the triple aim").
If we can help you with software for home care or care transitions, please contact Ankota.
Ankota's 3rd care transitions whitepaper, entitled "Selling Care Transition Services to Hospitals" is now available. Please download click the link or the picture blow for tips on how to construct optimal care transitions offerings and sell them to hospital partners in your geographies. If you're interested in scheduling an online demo of our home care or care transitions software solutions, just click this button:
Ankota provides software to improve the delivery of care outside the hospital, focusing on efficiency and care coordination. Ankota's primary focus is on Care Transitions for Readmission avoidance and on management of Private Duty non-medical home care. To learn more, please visit www.ankota.com or contact us.