According to an AARP study, 90% of those 65+ would love to stay at home for as long as possible, and there are numerous important benefits of aging in place. Here are some of the oft cited ones:
Health
Routine
Independence
Familiar Faces
With our many years of assisting seniors and their families in the long-term care Medicaid eligibility process, we'd like to share some information on what Medicaid does and doesn't cover for aging in home.
Does Medicaid pay for in-home care?
Medicaid is a federal and state program and as such, the rules and regulation vary greatly from state to state. Many states offer Medicaid coverage for aging in place. Other states do not fund in home care directly under their state Medicaid program, but they may offer this assistance under one of the Medicaid waiver programs.
What in-home services does Medicaid offer?
Depending on the state, Medicaid's Home and Community-Based Services programs offer:
Health Care. Nursing care and therapy.
Personal Care. Assistance with activities of daily living (ADLs), i.e. eating and getting dressed.
Homemaker Care. Assistance with home maintenance like cooking and cleaning.
Adult Day Care. Daily participation in senior activities and frequent events.
Transportation. Transportation to and from medical appointments, etc.
Medical equipment. Certain medical supplies, etc. are covered by this program.
Minor Home Remodeling. Certain home modifications for aging in place safety.
Who is eligible for Medicaid-sponsored in-home care?
There are two parts to Medicaid eligibility for aging in place:
Medical eligibility. In order for Medicaid to determine an individual's medical need, they must determine that the individual requires assistance with basic activities of daily living (ADL), nursing care, etc. Medicaid will usually arrive at such a decision based on whether the individual would otherwise need to be admitted to a nursing or assisted living facility. The goal of these programs is to prolong aging in place for as long as possible.
Financial eligibility. Secondly, Medicaid looks to determine the recipients financial status for this assistance. The amount of income and assets that one may possess and qualify for Medicaid's Home and Community-Based Services coverage varies greatly from state to state. Some income and assets that would be considered 'countable' for Medicaid-sponsored nursing home care, aren't counted by the Medicaid waiver programs.
Can a family caregiver get paid by Medicaid?
Some states offer caregiver services by a Medicaid-certified home health care agency only. This means that one needs to contact the agency and have them send a caseworker to attend to the needs of the Medicaid recipient.
If one prefers for a family member to administer caregiving, there is a Medicaid waiver program in some states referred to as the Cash and Counsel program, which one may be eligible for. This program pays for the care of seniors and others residing at home who would otherwise need nursing home care. The recipient can then use those funds to pay a family caregiver or another individual of their choice.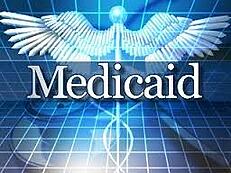 Conclusion:
There are many merits to aging in place and it is a popular trend among Baby Boomers, and on the other hand, there are also some benefits that would be afforded by an assisted living facility or nursing home, like an improved social experience. Whatever option you choose, make sure to get educated on the ins and outs of Medicaid-sponsored care.
For home care best practices, Ankota offers a free white paper called the 7 Habits of Highly Effective Private Duty Home Care Agencies. Just click on the link above or the picture of the document below to download the paper.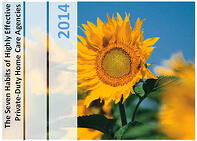 Ankota provides software to improve the delivery of care outside the hospital, focusing on efficiency and care coordination. Ankota's primary focus is on Care Transitions for Readmission avoidance and on management of Private Duty non-medical home care. To learn more, please visit www.ankota.com or contact us.