In her recent blog post, Ginny Kenyon of Kenyon HomeCare Consulting makes a compelling case for why home health care agencies must be on the front lines of home health aide training or risk being left behind the pack.
As Ginny points out, the expectations of your clients and the industry itself have greatly changed of the past few years. Here are four reasons you need to beef up your home health aide training:
More home health care patients are suffering from chronic conditions and illnesses – and that means your home health aides need to be trained on how to care for these conditions in order to accept these patients.

The use of specialty services in the industry is a growing trend as well. To stay competitive, more home care agencies are offering specialty care services, such as diabetic care and Alzheimer's care. You need to educate your staff on these conditions and make sure they are current with any new or current treatment procedures.

The health care industry is driving rapid advancements, and new technology and treatment methods are released monthly. Unfortunately, that means that one-time home health aide training or even annual training sessions are no longer enough. You may need to provide training sporadically throughout the year to meet this demand.

Finally, think of how many regulatory changes your agency has seen this year alone. From the Affordable Care Act to Medicare to changes regarding ICD-10 coding, your staff needs to not only be updated regularly, but also thoroughly trained as soon as new regulations come into effect. Inadequate health aide training could lead to loss of income, loss of your license, or loss of contracts with major medical providers. It can put your agency out of business.
Deciding what to train your employees on – and when – can be a daunting task. Kenyon HomeCare Consulting can help design a training program based on the unique needs of your home care agency.
To learn more about home health care transitions, visit us at http://www.ankota.com/care-transitions.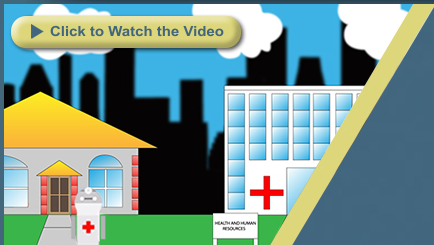 Ankota provides software to improve the delivery of care outside the hospital, focusing on efficiency and care coordination. Ankota's primary focus is on Care Transitions for Reeadmisison avoidance and on management of Private Duty non-medical home care. To learn more, please visit www.ankota.com or contact Ankota.