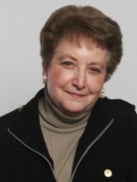 Most folks know they have to market themselves or their business in order to survive and thrive in today's competitive economic climate. That said, how best to market a product, brand, or service effectively is an evolving and debatable question. But whether you're a seasoned veteran who's "been-there done-that" or just starting to explore the home care/home care marketing landscape, it's always helpful to learn the perspective of an experienced home care industry marketing professional.
One such professional, Ginny Kenyon from Kenyon HomeCare Consulting, writes fantastic informative articles, including this recent one, 5 Marketing Tips to Grow Your Home Care Startup, that I highly reccommend that you read.
Here's a rundown of the 5 tips, but please read the full article for Ginny's specific thoughts on each.
Create a Brand

Identify Your Strengths

Be Online

Highlight Specialty Services

Use Your "Voice"
For other home care best practices, please download the 7 Habits of Highly Effective Private Duty Home Care Agencies. Just click the link to receive our list of what we've found successful agencies tend to have as habits.
If you're interested in learning more about our home care management software solutions, or about our Care Transitions component as a way to increase revenue, just click the button below: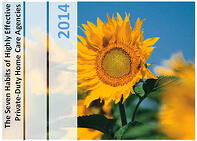 Ankota provides software to improve the delivery of care outside the hospital, focusing on efficiency and care coordination. Ankota's primary focus is on Care Transitions for Readmission avoidance and on management of Private Duty non-medical home care. To learn more, please visit www.ankota.com or contact us.