Today's guest post comes from Dixie Somers, a freelance writer from Arizona. Please enjoy Dixie's article.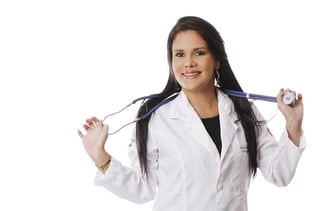 If you're in school for nursing or thinking about becoming a nurse, you've probably already thought of all the reasons why it's a perfect job for you. Helping people on a daily basis, learning medicine, and having that feeling of fulfillment are some of the favorite things associated with this job profession. However, it's not until later in your education that you look at the legal topics that surround a nurse every day. Here are some topics for you to be aware of and to consider.
Patient Privacy
Most of us know of the Health Information Patient Portability and Accountability Act (HIPAA, 1996). This act affects anyone who has seen a doctor or other medical professional at one point in their life because it states that medical health records must be kept private unless you've given the authorization to share your data. Slipping up and sharing a patient's medical information in a conversation or posting about something seemingly benign on social medic is a breach of HIPAA, and you can face serious consequences as a result. HIPAA applies to all medical professions, including those in health administration master's programs. These programs will go over patient privacy laws even further.
Professional Licensure/Scope of Practice
Of course, you cannot practice medicine without your professional license and will get in a lot of trouble if you do. There are several laws regarding licensure, as well as state laws. Also, acting outside of your scope of practice as a nurse can end in a lawsuit. The Nurse Practice Acts (NPAs) go over both the scope of practice and licensure requirements. Most hospitals have policies on what their nurses are allowed to do and what they should not do as a nurse. It's important to know the legal implications of not staying within those lines and the importance of only doing what you're authorized to do.
Abuse
As a nurse, you're considered a mandated reporter, and many states require that you report any signs of abuse. Many of the laws regarding abuse and healthcare professionals are based on the state. It's imperative to know what the laws are in your state, how to recognize signs of abuse, and how to proceed if you do see signs of abuse.
Nursing Malpractice
It's important to understand the different legal risks nurses take when caring for a patient. For malpractice, four elements need to be present. Duty, breach of duty, Injury and the connection from the breach of duty to the injury. This is easier to jeopardize than many realize. Simply missing a step on a patient care routine can lead to not noticing an injury. Thus, the injury isn't treated, and it gets worse. It's important to document everything and do complete evaluations.
Advance Directives
An advance directive is a legally binding document that outlines the wishes of the patient for medical treatment. This includes both living wills and durable power of attorney issues. Not following this order or not checking the chart to see if they have a DNR order brings around more malpractice suits.
Many more laws need to be followed when becoming a nurse professional. It's important to know these laws and the implications that will follow if they are not adhered to. Most nursing programs include a class on malpractice and other relevant legislation, but be sure to do your research if you aren't sure about a particular area.
----
One of Ankota's recent whitepapers, entitled "Selling Care Transition Services to Hospitals" is available for download and we think you'll find it useful. Please click the link or the picture below to download. If you're interested in scheduling an online demo of our home care or care transitions software solutions, just click this button: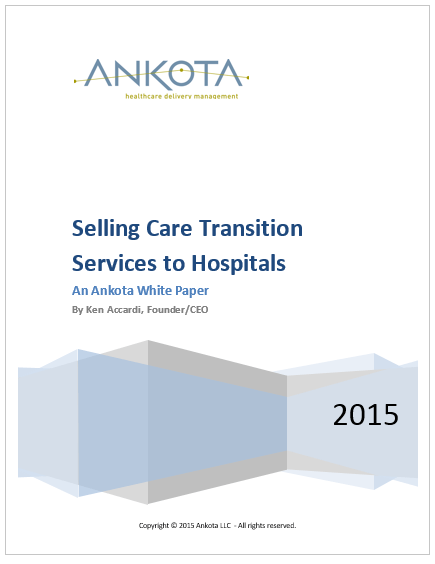 Ankota provides software to improve the delivery of care outside the hospital, focusing on efficiency and care coordination. Ankota's primary focus is on Care Transitions for Readmission avoidance and on management of Private Duty non-medical home care. To learn more, please visit www.ankota.com or contact us.