This is going to be a quick post. Our great friend Ginny Kenyon from Kenyon Health Care Consulting posted an article for home care entrepreneurs telling them 5 things to avoid in their start-ups. If you're starting a home care agency, please read her full article and get her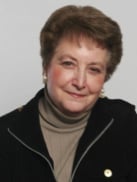 help if you're not on track.
5 Mistakes to Avoid:
Poor Preparation: Strategy, Understanding the market
Insufficient Capital: $60,000-$80,000 for non-medical and up to $300,000 for a Medicare Certified Agency
Sloppy Operations: Will "sink the ship"
Hiring the Wrong People: Your team represents your brand to your market
No Tracking System: Your scheduling, billing nad payroll can't afford issues
7 Habits for Highly Effective Agencies:
We've written a paper describing the 7 habits of highly effective home care agencies. Looking across the agencies that we support, we've observed a set of habits that differentiate the winners, and we're heppy to share it with you. Please click on the image below: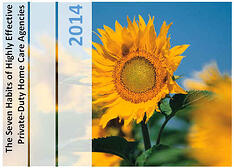 Ankota provides software to improve the delivery of care outside the hospital, focusing on efficiency and care coordination. Ankota's primary focus is on Care Transitions for Reeadmisison avoidance and on management of Private Duty non-medical home care. To learn more, please visit www.ankota.com or contact Ankota.