One of the industry experts I learn from every time we speak is Ginny Kenyon, principal at Kenyon Home Care Consulting. Ginny helps open home care agencies and has given Ankota great inputs on our software. We at Ankota strongly believe that keeping elderly people healthy and comfortable in their homes (and out of the hospital) is an important step in the evolution of healthcare. Ginny is one of the pioneers driving moves in home health delivery. Enjoy her post (below).
I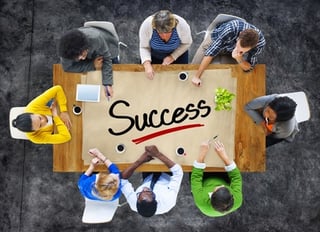 s your home care agency selling its services to other vendors, programs, and providers? This is a valuable step in your growth process that can generate more revenue, but only when it's done right. While it may take considerable time (and possibly monetary) investment, selling your services will maximize your ROI. But before you start, you need to make sure you're not committing these costly mistakes.
Be a Partner — Not a Vendor
Position your home care agency as a partner, not a vendor. Being a partner is a very different relationship than that of a vendor. If you market your services as a vendor, you won't show the other company what a valuable asset your agency can be. Also, if you position yourself as a vendor, negotiating pricing and obtaining referrals can be a lot more difficult because you are just one of many options. That is not the case when you are a partner who is there for mutual benefit.
Don't Do All the Talking
While you might have a great sales pitch, now is not the time to use it. Instead, you need to listen to the needs and wants of your referral source. Find out what is important to them (e.g., if they are an independent/assisted living building, keeping their apartments full is crucial to their success). Helping them see you as a partner that can enable them do that is the right way to position yourself. This is a critical step and, if you cannot demonstrate this, you may not be appealing to your referral source.
Pair Your Services With Your Partner's Needs
Once you know what the referral source is looking for, you can now pair your services with their exact needs. The goal is to fill the gap so that you're the ideal choice for them. If you just sell your services as a general package, you won't fulfill what they're missing and they may be inclined to partner with another agency.
Don't Guarantee What You Can't Deliver
While you might have some services that align with your partner's needs, don't promise what you can't deliver. Overpromising and then not fulfilling your promises will make you look unreliable. Also, if you promise a specific service to your referral source, you better be able to provide it. For example, if you offered Alzheimer's care services, you should have adequately trained staff and the capability to provide the service before your partner starts referring business your way.
Be An Expert
If you advertise that you are a specialist in a disease like Alzheimer's or CHF or Diabetes, provide the training and ongoing education to make it true. A one-hour in-service on the subject in orientation does NOT make your staff experts in the disease. Be sure that you are providing a strong basic education and ongoing education throughout the year that demonstrates your commitment to ensuring that your employees are indeed the experts in that area.
Partnerships are integral to the success of your home care agency, as long as they're setup properly. If you position yourself as a valuable partner and help your referral source where they need it most, it can be a highly profitable relationship. If you're not sure how to market your home care agency, schedule a consultation with a consultant at Kenyon HomeCare Consulting. Our team can help you sell your services and appeal to referral sources so that you can continue to grow your business.
This article, 5 MISTAKES TO AVOID WHEN YOU SELL YOUR HOME CARE SERVICES first appeared in Kenyon HomeCare Consulting blog.
------
One of Ankota's recent whitepapers, entitled "Seven Habits of Highly Effective Private Duty Home Care Agencies" available for download and we think you'll find it useful. Please click the link or the picture below to download. If you're interested in scheduling an online demo of our home care or care transitions software solutions, just click this button: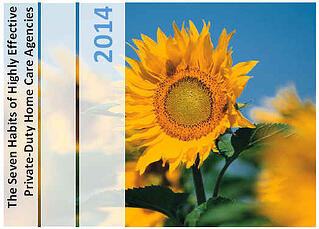 Ankota provides software to improve the delivery of care outside the hospital, focusing on efficiency and care coordination. Ankota's primary focus is on Care Transitions for Readmission avoidance and on management of Private Duty non-medical home care. To learn more, please visit www.ankota.com or contact us.