One of the industry experts I learn from every time we speak is Ginny Kenyon, principal at Kenyon Home Care Consulting. Ginny helps open home care agencies and has given Ankota great inputs on our software. We at Ankota strongly believe that keeping elderly people healthy and comfortable in their homes (and out of the hospital) is an important step in the evolution of healthcare. Ginny is one of the pioneers driving moves in home health delivery. Enjoy her post (below).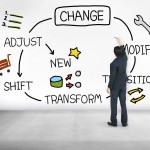 Losing an administrator can change the dynamic in your agency quickly. Not only is it expensive to recruit someone new, it also takes time to train. Consider using an interim manager. Let's look at why an interim manager can keep things going without missing a beat.
5 Reasons To Consider An Interim Manager:
Many agencies aren't clear about the role of an interim manager. Some think it's an expensive way to bring someone in who knows nothing about the agency or how to run it. This could not be further from the truth. Here are 5 reasons an interim manager is just the opposite.
Regulatory Expertise:

These are individuals who are versed on regulations for Medicare and accrediting bodies.
Operations Management: These are seasoned admins with decades of experience with day-to-day operations.
Recruitment:

The interim manager has far reaching contacts and can potentially connect you with the perfect replacement.
Training: This is very time-consuming. Having someone to do it allows for a quicker process and one that flows smoothly.
Organizational Change: The interim manager can be a great change agent where necessary. Never discount the ability for an outside person to effectively institute organizational shifts.
Where Do You Most Need The Help?
You may need help with one or all of these categories. If you are unsure, then talk to an experienced interim. They help devise the game plan you need. If organizational change is necessary, then make it happen before the arrival of your new administrator. Set them up for success. No new administrator wants to walk into a mine field. So, making the investment ahead of time can be much more cost-effective in the long run.
Kenyon Homecare Consulting
At Kenyon Homecare Consulting, we have experienced interim managers who thrive as change agents and in operations management. Regardless the needs you have, we can help from the beginning to the end of the process. Call us at 206-721-5091 or contact us online for your free 30-minute consultation. See how our experienced interim managers can be key to getting through the hurdles!
This article, "So, You Lost Your Administrator. Now, You Are Struggling To Keep It All Together. Use Interim Management To Jump The Hurdle Between Day-To Day Operations And Getting The New Person On Board!" first appeared in Kenyon HomeCare Consulting blog.
------
If you'd like to learn more about managing a Home Care business, please download Ankota's free e-Book by clicking the link below:
provides software to improve the delivery of care outside the hospital, focusing on efficiency and care coordination. Ankota's primary focus is on Care Transitions for Readmission avoidance and on management of Private Duty non-medical home care. To learn more, please visit www.ankota.com or contact us.