Ankota's marketing director, Jed Hammel doesn't come from the home care world but instead is an expert is social media marketing, filmmaking, event planning and more. Jed wrote today's article about how "Sales Hacking," a term coined by the startup world, can be incorporated into your home care agency's sales strategy.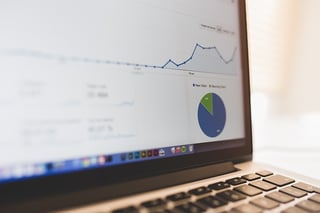 A few weeks back, I wrote an article about "Growth Hacking," entitled, "Growth Hacking Tips for Home Care via Startup Marketing." The piece went over the basics and some different definitions of a new kind of marketing/sales approach used in many startups and a growing number of other industries.
I suggest you click the above link and read the full article, but as a way to sum up:
Uber growth hacker Andrew Chen offers this as a definition for growth hacking:
"Growth hackers are a hybrid of marketer and coder, one who looks at the traditional question of "How do I get customers for my product?" and answers with A/B tests, landing pages, viral factor, email deliverability, and Open Graph. On top of this, they layer the discipline of direct marketing, with its emphasis on quantitative measurement, scenario modeling via spreadsheets, and a lot of database queries. If a startup is pre-product/market fit, growth hackers can make sure virality is embedded at the core of a product."
What is Sales Hacking?
Good Question, glad you asked! In this article by Vinod Mehra, "What is Sales Hacking?" the author defines Sales Hacking as:
"Sales Hacking is shortening the sales cycle by authentic means. For examples if sales process says you move from A to B followed by C to receive the Order D. How can you short circuit step B & C to receive an order D is SALES HACKING. In simple words what tactics can be used to short circuit B & C to reach D."
I suggest that you read the entire article here since it outlines 7 tips for hacking sales that I feel you will find useful.
5 Sales Useful Sales Hacks
One of the leading inbound marketing/sales companies, Hubspot, posted an article, "5 Small Sales Hacks That Will Increase Your Results in a Big Way" written by Brian Moseley that offers some easy ways for you to get started with sales hacking as well. You should read the entire article here to get an in-depth perspective, but as a start, here's what the author suggests:
1) Shorten Your meetings
2) Split Up Your Inbox
3) Label Your Emails
4) Pin Tabs
5) Use the Right Tools
What are some of your sales hacking tips? What tools do you use to prospect, nurture, and close sales? Share your tips in the comments below!
Also, one of Ankota's recent whitepapers, entitled "Selling Care Transition Services to Hospitals" is available for download and we think you'll find it useful. Please click the link or the picture below to download. If you're interested in scheduling an online demo of our home care or care transitions software solutions, just click this button: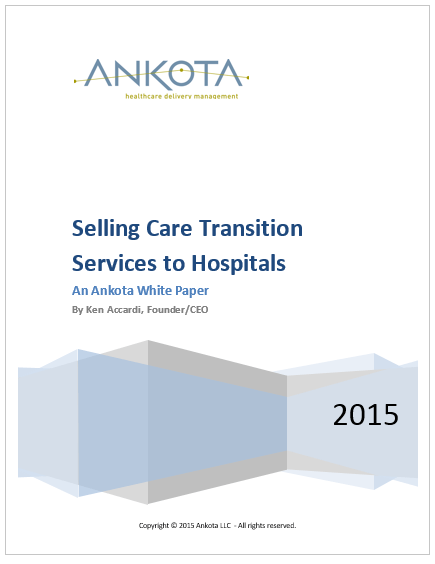 Ankota provides software to improve the delivery of care outside the hospital, focusing on efficiency and care coordination. Ankota's primary focus is on Care Transitions for Readmission avoidance and on management of Private Duty non-medical home care. To learn more, please visit www.ankota.com or contact us.