Ankota's marketing director, Jed Hammel doesn't come from the home care world but instead is an expert is social media marketing, filmmaking, event planning and more. We hope you enjoy this article recapping an article from Deloitte University Press on some in-depth findings pertaining to their 2016 Survey of US Health Care Consumers.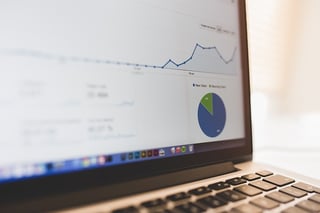 In Deloitte University Press' recent article, entitled, "Will Patients and Caregivers Embrace Technology-Enabled Healthcare?", a treasure trove a data and findings affecting the home care, home health, and overall healthcare ecosystem are laid out in detail.
I strongly suggest that you read the entire article here, but as usual, here's a taste of what the article has to offer: To get you started, the article looks at a survey they condcted:
For the 2016 Survey of US Health Care Consumers, we tested consumer reactions to technology-enabled home care in 15 scenarios covering different types of technology and applications: telemedicine (four), remote patient monitoring/sensors (IoT) (six), and drones/robotics (five). We asked about reasonable cost and any concerns that technology developers, providers, or plans offering the technology should address.
From there, the article goes into their findings topic by topic and offers insight beyond the numbers. The full article goes through the data with useful key points, graphs, and charts presented. Again, here's a rundown to get you started:
Some Key Takeaways of the Survey
Consumers have an appetite for using technology-enabled care
Telemedicine, in which half of respondents show interest, is the most popular technology
Caregivers are a key population
Heavier users of the health care system show the most interest in all technologies
Consumers demand high-quality, personalized care and want assurance that their personal information will be safe
As I mentioned above, the article expands on these points further. What this article continues to prove out is that tech in healthcare continues to evolve and change how we deliver care. Because of these advancements, it is important for folks in the home care and healthcare space to keep current with the latest technologies, and we hope you find the full article recapped here to be useful to you, your clients or patients, and your business.
If you're seeking new opportunities in the healthcare space, ways to expand your current offerings, or if you are in need of management software to streamine your business, take a look at links below:
One of Ankota's recent whitepapers, entitled "Selling Care Transition Services to Hospitals" is available for download and we think you'll find it useful. Please click the link or the picture below to download. If you're interested in scheduling an online demo of our home care or care transitions software solutions, just click this button: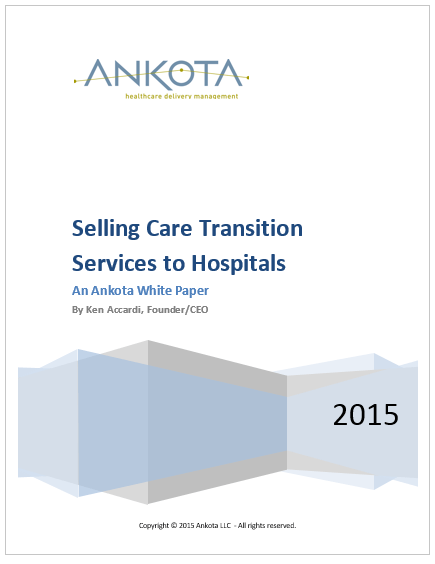 Ankota provides software to improve the delivery of care outside the hospital, focusing on efficiency and care coordination. Ankota's primary focus is on Care Transitions for Readmission avoidance and on management of Private Duty non-medical home care. To learn more, please visit www.ankota.com or contact us.