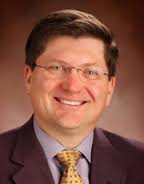 A recent blog article written by Home Care expert Stephen Tweed published in Home Care Pulse, entitled, "What's Next and Why Should You Care: The Future of Private Pay Home Care", offered a number of interesting views on what to look for, and how to prepare for the changes and market forces affecting our industry and community in the future.
It's a quick read, so please click here to read the article in its entirety, but here are the broad strokes for you to consider when planning for the future success of your agency:
Demographic Shift
Economic Pressures
Consumer Choice
Technology
Political Change
What are your thoughts on Stephen's list? Anything you'd add or perhaps take away when compiling your list? Are there some tips you'd like to share for "future-proofing" your business? Please share in the comments below.
On another note, we wanted to remind folks that Ankota has launched the
Home Care Book Club
(click previous link to join) on Goodreads.com
Our Home Care Book Club was created so folks
in the home care industry can connect, share ideas, learn Best Practices, and of course, to build community through chatting about books!
Ankota provides software to improve the delivery of care outside the hospital, focusing on efficiency and care coordination. Ankota's primary focus is on Care Transitions for Readmission avoidance and on management of Private Duty non-medical home care. To learn more, please visit www.ankota.com or contact us.