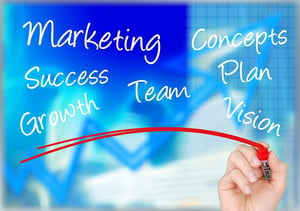 I recently read an article from Home Care Pulse, entitled, "Home Care Marketing 101: How to Create a Referral Marketing Strategy", that goes in depth on Best Practices for creating and/or amping up your Home Care Agency's referral program.
I find that a good amount of Home Care agencies rely pretty heavily on referrals and word-of-mouth to bring in new business. If this is true in your case, then having a strong, mindful, and optimized approach to this area of your marketing is vitally important to maintain and grow your business.
The article is easy to peruse, though it provides an in-depth look at referral marketing strategy, and offers actionable steps for folks to follow, so please click here to read the article in its entirety.
As a start, here are the key questions that the article addresses:
What Types of Professional Referral Partners Should You Be Focusing On?

How Do You Choose Which Partners to Pursue?

How Many Referral Partners Should you be Working With?
If you have any thoughts on the article or suggestions that you've found works with your referral marketing strategy, please post below in the comments section.
On another note, we wanted to remind folks that Ankota has launched the
Home Care Book Club
(click previous link to join) on Goodreads.com
Our Home Care Book Club was created so folks
in the home care industry can connect, share ideas, learn Best Practices, and of course, to build community through chatting about books!
Ankota provides software to improve the delivery of care outside the hospital, focusing on efficiency and care coordination. Ankota's primary focus is on Care Transitions for Readmission avoidance and on management of Private Duty non-medical home care. To learn more, please visit www.ankota.com or contact us.