Care Coordination Concepts, Inc. provides practical approaches to help non-medical home care providers enhance market position by focusing on delivering health maintenance value to clients and their health system providers. Cathy Meckes was co-founder and president of a licensed and Joint Commission accredited provider of private insurance and waiver program funded in-home skilled nursing, nurse care coordination and non-skilled supportive services. Cathy has written todays blog (and the white paper below). Enjoy!
Despite wh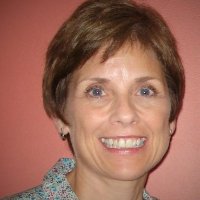 at seems to non-medical (supportive) in-home care providers to be an obvious contribution to effective transitional care, hospital and physician providers are slow to build supportive in-home care into their transitional care processes. That's frustrating but why would we expect providers to recognize a supportive services role in transitional care, when they still don't recognize its role in other parts of the health care system?
That can change as providers expand their focus beyond acute care to health maintenance, where supportive services have the potential for greatest impact. As health maintenance emerges as the focal point for provider systems moving towards quality outcomes based reimbursement systems, establishing your role in health maintenance is the goal with ongoing, long-term payoff. The in-home care providers who contribute to health maintenance will have a role in transitional care when patients move through that phase following an acute care episode.
Non-medical home care providers can earn a role in long-term health maintenance, alongside patient-centered disease and case management, preventive and longer-term home health care, and monitoring and red-flag technology systems. But being a part of the system requires the development of processes that mirror those used by established participants and deliver the outcomes providers are seeking.
5 Tips for Making Your Home Care Agency Attractive to the Health Care World
What you do is important, but how you do it is critical to establishing and maintaining a value adding role in maximizing a patient's health maintenance and minimizing their need for acute care. To enhance how you provide care:
Consider employing a nurse or social worker to set up and oversee your non-medical care. That may increase the professionalism of your assessment and it will provide an effective peer to peer contact for other professionals involved in your patient's care.

Involve providers in how your staff is trained, especially in regard to critical skills for health maintenance such as medication compliance and recognizing and reporting red flags.

Get provider input on the baseline and outcome data they are seeking to enhance their care management and document their outcomes.

Create communication tools that provide appropriate updates to everyone involved in your patient's care.

Consider upgrading your client information system to provide enhanced assessment tools, red flag alerts, and periodic care summaries and outcomes data.
Health maintenance is the place to be, not just for patients, but for non-medical in-home care providers. As provider payment systems continue to move toward risk and quality-based provider reimbursement, provider attention will move towards health maintenance and resources will follow. The in-home care providers who have established processes that incorporate effective leadership, appropriate collaboration and best practices will earn a role in a system focused on health maintenance.
- - - - -
Cathy has written a recent whitepaper that we think you'll finf useful, entitled "Non-Medical Supportive Services: Establishing a Role in a Heath-Maintenance-Focused System" that you can download for free by clicking the link.
If you're interested in scheduling an online demo of our home care or care transitions software solutions, just click this button:
Ankota provides software to improve the delivery of care outside the hospital, focusing on efficiency and care coordination. Ankota's primary focus is on Care Transitions for Readmission avoidance and on management of Private Duty non-medical home care. To learn more, please visit www.ankota.com or contact us.