Ankota's marketing director, Jed Hammel doesn't come from the home care world but instead is an expert is social media marketing, filmmaking, event planning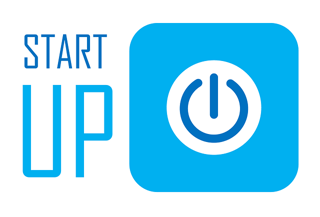 and more. We hope you enjoy this article about how the home care industry and startups relate.
I wrote a blog post a few months ago about the differences between working in a traditional corporate workplace and "startup culture." After thinking about it a bit more, I realize that the qualities one needs to thrive in a startup environment are very similiar to the qualities needed to excel as a private duty home care worker or at a homecare agency.
Take a look at the list below and feel free to comment below if you'd add anything to the list:
"The Prime Directive"
When I worked in and later taught film production to students, mainly how to thrive on a 50+person film set, I always referred to a Core Value I hold, "The Prime Directive". A phrase taken from "Star Trek", what it means to me is simply asking what is the Number One goal of why you're on set? Is it to prove that you're the smartest, or most experienced? Is it to get people to like or respect you? Is to make sure you're proven right? Of course not. The number one goal of filmmaking is simply: "Get the Movie Made" With this way of thinking, you remove all the interpersonal nonsense and you focus solely on the task at hand.
I feel that filmmaking, startup culture, and the home care industry share this core value...No person too big, no job too small, caregiving is all abut doing what is needed to care for your clients.
Teamwork
Generally speaking, I am comfortable in a leadership role. I also quite enjoy and thrive in a support role, doing whatever is needed, and doing whatever it takes to get the job done. Either way, what I know to be true 100% is that nothing great ever happened without teamwork. I love it when I'm part of a group of people who work together and achieve something bigger than ourselves.
In home care, you may be working by yourself and the client, or with a diverse team as part of a broader agency. But even if you work solo, working together with your client and their family members require a certain level of teamwork.
Morever, whether you work for yourself or as part of a team, caring for another human being often requires to see the bigger picture and to feel that your work extends beyond just checking off tasks on a checklist.
Problem Solving
I love looking at problems and finding creative ways to solve them. Plain and simple. Startups are based on solving problems as quickly and efficiently as possible so to have this as a skill is a boon if you're part of a startup business.
I'm confident that homecare veterans can list pages of examples when they needed to use creative problem-solving with their tasks, client requests, maintaining their client's dignity, or navigating client/family interactions.
Mission Based Work
I've been fortunate enough that all the sales, marketing, and promotion positions I've held have been for products, services, or events that I believe in and Championed wholeheartedly. For me to spend all that time, energy, and money to promote a product I'm not passionate about…Well, I can't see myself being very good at Championing a product, service, or company with a mission I don't believe in. The good news is that a great deal of startups are mission driven.
The homecare folks I've interacted with take pride in and understand the need for the care of their clients. Home care tends to be task-focused and not highly engaging work on the surface. That said, successful homecare workers tend to look beyond the tasks themselves to see the value to their clients, and the appreciation clients and their families feel.
A Variety of "Jobs"
For me, reaching the set goal is my focus, what job(s) I need to do to accomplish the goal is of less interest to me. You do what you need to get the job done. That, and I enjoy the variety, the ever-changing pace, and the different people and skills I can learn about along the way on the journey.
Though there are general work duties and a checklist to follow, day-to-day and client-to-client a home care worker's duties and "jobs" span a wide variety of responsibilities and requests. Every day is an adventure, as they say.
What do you think of the list? What would you add or expand on? Do you have any interesting anecdotes or stories that exemplify the list? Feel free to comment below!
----
One of Ankota's recent whitepapers, entitled "Selling Care Transition Services to Hospitals" is available for download and we think you'll find it useful. Please click the link or the picture below to download. If you're interested in scheduling an online demo of our home care or care transitions software solutions, just click this button: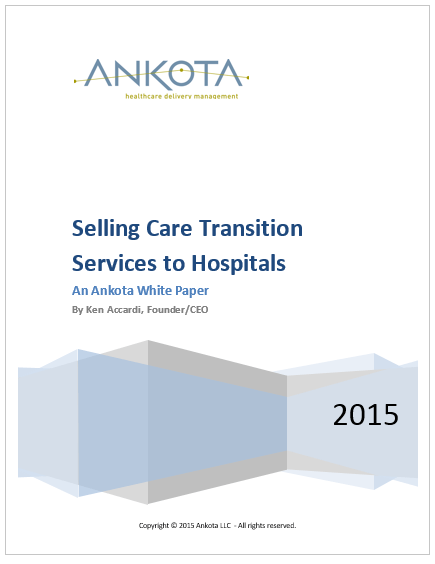 Ankota provides software to improve the delivery of care outside the hospital, focusing on efficiency and care coordination. Ankota's primary focus is on Care Transitions for Readmission avoidance and on management of Private Duty non-medical home care. To learn more, please visit www.ankota.com or contact us.