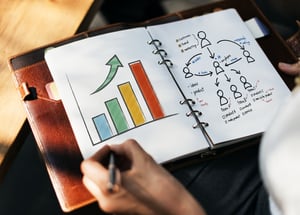 I recently read an article from Home Care Pulse, entitled, "How to Help Your Home Care Office Staff All Row in the Same Direction"
that, as usual, offers readers detailed yet easy to digest information and suggestions for improving your business' employee morale, consistency of care, and bottom line.
Rallying your staff is obviously a huge topic and there are many approaches you can take. However, in our experience working with thousands of home care agencies, these are five of the most important ways that you can empower each member of your team to move their part of the business forward.
Hold them accountable to metrics—but ensure they're the right metrics
Teach your staff members the context of their roles
Invest in your staff's development
Choose your core values and stick to them
While it's likely that we can all agree that finding ways to make sure our entire team is clear on their goals/duties, appropriately challenged, and positively engaged, how best to achieve all that is up for debate. Moreover, it tends to be a constant effort (if not struggle) and often "one size does not fit all" when it comes to managing different individuals, different teams, and under different circumstances.
That all said, I feel that the Home Care Pulse article makes some strong points and offers useful suggestions for consideration. What are your thoughts on their 5 points? What has worked for you (or did not work) in the past for you? Are there any other suggestions you have or questions you have for others? If you have any thoughts on the article please post below in the comments section.
On a somewhat related note, we have a free e-book called "Home Care of 101" that you might be interested in. Just click the button below to download your copy.
Ankota provides software to improve the delivery of care outside the hospital, focusing on efficiency and care coordination. Ankota's primary focus is on Care Transitions for Readmission avoidance and on management of Private Duty non-medical home care. To learn more, please visit www.ankota.com or contact us.