Ankota's marketing director, Jed Hammel doesn't come from the home care world but instead is an expert is social media marketing, filmmaking, event planning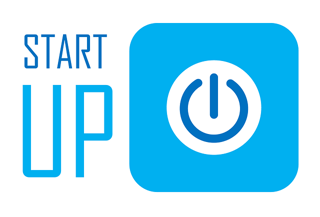 and more. We hope you enjoy this article about how to network to get a job or to build your home care agency.
A while back, I wrote a blog post for Startup Institute about what the phrase "startup culture" means to me. After giving the topic some additional thought, I also wrote a follow-up piece on the Ankota blog called, "5 Ways Private Duty Home Care is Like Startup Culture." I wrote the 2nd article because I noticed the ways that the mindset needed to work at a tech startup and the mindset needed to work at a home care agency were similar in a number of ways.
In that same vein, a recent article posted on the Startup Institute blog, entitled, "The 7 Easy Networking Strategies That Got Me a Job Offer," shared a series of job-hunting tips that also serve as useful advice for ways for home care agencies to grow their business.
I strongly suggest that you read the entire article, but what it essentially outlines is a series of tips to help optimize your Referral Marketing approach. The suggestions mentioned are applicable to both an individual on the job-hunt as well as a marketer seeking to increase leads. Although your sales and marketing strategy should encompass a lot of different approaches, finding ways to create and build a presence within your community is an important part of any business' marketing and sales efforts.
This excerpt from an article by the Nielsen company sums up the importance of referral marketing, or "word-of-mouth" within your community to generate leads:
According to Nielsen's latest Global Trust in Advertising report, which surveyed more than 28,000 Internet respondents in 56 countries, 92 percent of consumers around the world say they trust earned media, such as recommendations from friends and family, above all other forms of advertising—an increase of 18 percent since 2007. Online consumer reviews are the second most trusted source of brand information and messaging, with 70 percent of global consumers surveyed online indicating they trust messages on this platform, an increase of 15 percent in four years.
I'll let you read the entire article here, but to start, here are a few nuggets to get you started:
Play The Long Game
Building relationships take time. When it comes to increasing your business' leads, one might think "the sooner the better" when it comes to locking in or qualifying a lead. That said, if the shoe were on the other foot, I'd bet that most of us would prefer to not rush into doing business with someone or vouching for a business you are only recently getting acquainted with.
Don't Stop Networking
Getting to know people in your community or your industry is a great way to increase leads. Even if you are a veteran in the industry and you've "been there-done that," their are always new folks to meet who could be your next big client or who might connect you with them.
Get Out
Find ways to meet up with people in your industry in a casual setting. Remember, sales are built on relationships, so scheduling a coffee chat can often be a great way to build trust with a prospective client or connection.
Nuture
The "Hard Sell" is quickly becoming a thing of the past. Consumers today prefer to not be hit over the head with sales pitches. Take time to nuture your leads the way that you'd personally like to be approached if you were in their shoes.
50/50
Networking is a two-way street, go into each networking interaction bearing in mind what you can offer others rather than vice-versa.
Do Your Research
No prospective lead wants to offer time to a someone who hasn't done their research on the industry or the reasons why you want to connect with them. Stay current with industry terms, the "players" in the space, and both the history and current trends of the industry you're working in.
For the seventh and final tip, please read the full article, but what do you think of the first 6? What would you add or expand on?
One of Ankota's recent whitepapers, entitled "Blueprint for the Next Generation of Healthcare at Home" is available for download and we think you'll find it useful. Please click the link or the picture below to download. If you're interested in scheduling an online demo of our home care or care transitions software solutions, just click this button: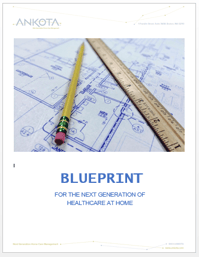 Ankota provides software to improve the delivery of care outside the hospital, focusing on efficiency and care coordination. Ankota's primary focus is on Care Transitions for Readmission avoidance and on management of Private Duty non-medical home care. To learn more, please visit www.ankota.com or contact us.