You've probably heard of the TV show "Orange is the New Black" or heard the expression "30 is the new 20." I'm not sure if you agree with either of those assertions, but here's one to try out for size...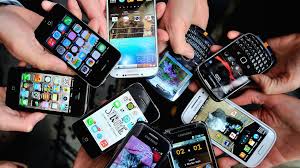 Smartphones are the new Telephony
For those of you not familiar with "telephony" (pronounced teh-lef-uh-knee), this is the most common way that home health aides and providers of companion care do their timekeeping and tracking of care plan items. In general, caregivers are asked to call in from the client's home phone and systems use caller id to verify that the call came from the house (and not a cell phone). Using touch tone keys, the caregiver (based on configuration) can report mileage, travel time, completion of care items, vital signs and more. Generally the telephony provider charges a fee based on how long the phone calls are.
Here are 7 reasons why smart phones can be the new telephony:
As of January 2014, two-thirds of the cell phones in America are smart phones, and this number is growing rapidly (see this article)
For those aides that don't have a smartphone, you're still covered. For example, Ankota allows you to use telephony and smart phones interchangeably. You can even clock in with telephony and clock out with your smart phone.
With smartphones, you can validate location using GPS (rather than Caller ID) so you still have a way to verify that the caregiver was with the client.
According the same article connected above, 91% of the smart phones are either iPhone or Android, so there's not really an issue with too many choices
On a smartphone you can do other cool things. For example, Ankota has a feature in beta where you can report on your smart phone that you are "in route" to your visit, and the phone will track your mileage and time.
In Ankota's case, we charge less for smartphone than for telephony
Lastly, the features are proven... We've had them live for over a year
It's important to keep your private duty software on the leading edge. If you're looking to automate or upgrade to a better software vendor, we hope you'll contact Ankota.
If you are interested in learning about Best Practices in home care, you can download our 7 Habits of Highly Effective Home Care Agencies.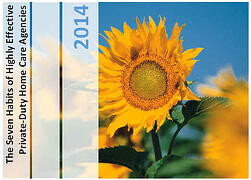 Ankota provides software to improve the delivery of care outside the hospital, focusing on efficiency and care coordination. Ankota's primary focus is on Care Transitions for Reeadmisison avoidance and on management of Private Duty non-medical home care.
To learn more, please visit www.ankota.com or contact Ankota.