We often blog about how important it is for your home care agency to stand out from the crowd. I've heard stories like "I visited 3 agencies and they all pretty much had the same 3-fold brochure so I just chose the least expensive one." Ouch! I've also heard a number of fantastic ideas for differentiating your agency, such as the following:
Awesome gift baskets for the holidays
Making fall prevention the number one priority
Updating family members weekly on key aspects of their loved-one's care
Hyper-focus on caregiver selection
Public Speaking
Today's idea comes from Stephen Tweed's Leading Home Care Blog, where he proposes that Public Speaking can be a great way to differntiate your agency. This could be a great idea...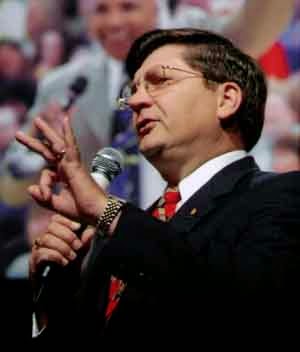 If you're the person who is known for giving elder care seminars at your public library, or presenting at the council on aging, perhaps more people will turn to you as the name they trust when their loved one needs care.
7 Tips for Home Care Marketing via Public Speaking
Stephen's article shares the 7 tips that are bulletized below, but in addition it gives a lot of detail and advice on how to apply each of the tips. I'd highly encourage you to read the full article.
Develop a Powerful Persuasive Presentation
Polish Delivery
Select Audiences that have the Greatest Potential to Grow Your Business
Support your Speech with Unique, Innovative Visuals
Craft "Keeper" Audience Materials
Follow Up with your Audiences
Track the Results of your Speaking Engagements
What is Your Agency Doing to Differentiate?
If you have a best practice that you'd be willing to share, please comment below or send it to us!
Important Note: Content used in this blog is copyrighted by Leading Home Care ...a Tweed Jeffries company, all rights reserved. Note that you can subscribe for email updates from Stephen's blog by visiting the original post.
Ankota provides software to improve the delivery of care outside the hospital, focusing on efficiency and care coordination. Ankota's primary focus is on Care Transitions for Reeadmisison avoidance and on management of Private Duty non-medical home care. To learn more, please visit www.ankota.com or contact Ankota.