According to this article from the Health Information Network (www.hin.com), there are 8 tools in particular that are being used to manage care transitions. When I first saw the title of the article, I expected to see competitors to our own comprehensive care transitions software, but instead this article shows "techniques" used in managing care transitions, such as med reconciliation, a discharge template and others as shown in the graphic below.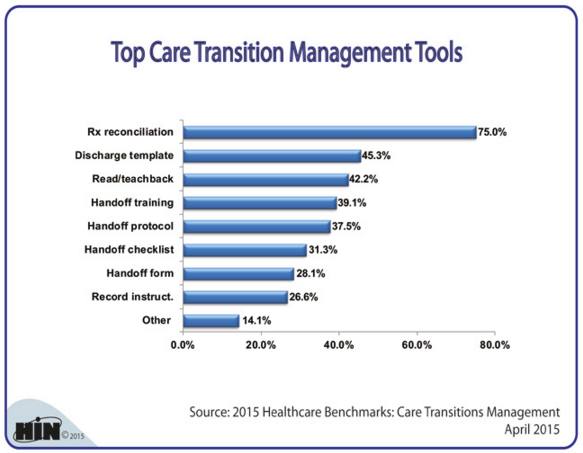 Develop Your Process First and Then Automate
I like the concept of this graphic, because before automating something in your business, you should first understand the process that you will follow. To develop your care transitions program, here are some of the things that you should consider:
What skills do you have or lack in your agency? For example, if you're a home care agency without sufficient nursing staff, then you might want to partner with the discharging hospital so their nurses can prepare the med list and identify red flags.

What schedule will you follow? When will you meet your patients? Will you meet them at the hospital before discharge? If all is going well, will your follow-up check-ins be on the phone?

How will you make money at this? Can you construct a program that the hospital will pay you for? If not, what about a paid service charged to the patient?
These points are discussed in Ankota's whitepaper "Selling Care Transition Services to Hospitals" that you can download for free.
If you're interested in scheduling an online demo or to view a quick video of our home care or care transitions software solutions, just click this button: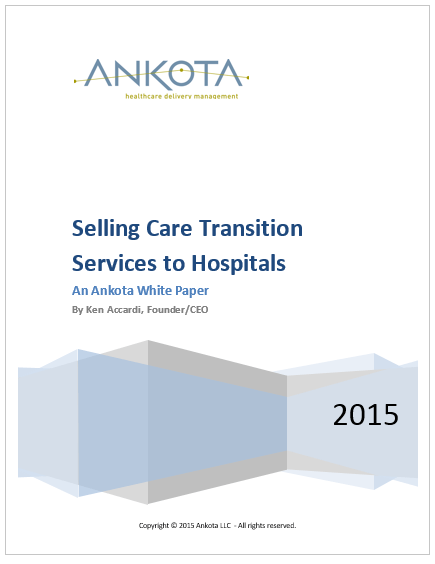 Ankota provides software to improve the delivery of care outside the hospital, focusing on efficiency and care coordination. Ankota's primary focus is on Care Transitions for Readmission avoidance and on management of Private Duty non-medical home care. To learn more, please visit www.ankota.com or contact us.