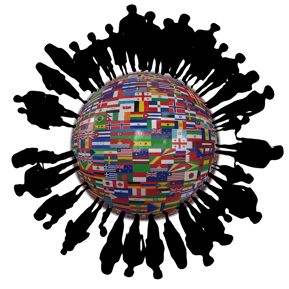 My wife Tracy has been a health care technology executive on the medical device side for a long time. She's presently in charge of technology for Hologic, a leader in breast cancer detection. At one point Tracy went to a leadership conference in Asia, and met with the Minister of Health of Taiwan (honestly I might have the country wrong, but I'm pretty sure it's right).
At the time, this minister put a program in place where the most expensive patients in the country would receive a personal visit from a member of the minister's office, and that team member would make a plan to reduce their health costs. In some cases they found that some expensive patients were frequently visiting the nursing room because of loneliness. They solved the problem by having people call the patient each day and talk to them.
A recent Wall Street Journal article reminded me of this story. It described a new pilot program authorized by congress where a very high risk patients are authorized for "extreme home care." The article profiled Luberta who had a stroke, was paralyzed on one side, had emphysema, diabetes, was on oxygen and had a torn rotator cuff. The program provides in home care, nursing an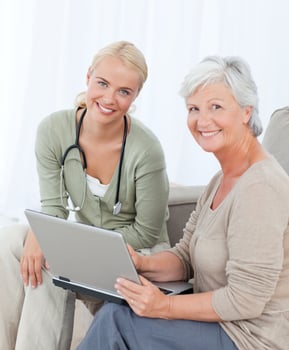 d physician care in the home.
If the providers are successful in reducing cost of care by 5% over two years, they receive a bonus. The article goes on to explain that by providing this high level of care with the primary goal of eliminating hospitalizations, that the savings are significant.
Unfortunately, the main message of the article was that the pilot program was capped at 10,000 patients and is no longer funded.
Why is This Important?
Given that the program is no longer funded, you might be thinking that it was a waste of your time to read about it. Here's why it's relevant. There's an emerging model of care called Accountable Care Organizations (ACOs). These organizations are paid a fixed fee for each patient in their census. There's a very likely chance that these organizations would love to partner with providers who can provide healthcare at home and avoid hospitalizations
ACOs and Bundled Payments are Changing the Rules
In addition to the ACO model described above, there is also a new model of reimbursement called "bundled payments" where the convener (generally a hospital) is given a fee to cover an entire acute episode (such as a knee replacement and all of the associated post-acute care). The good news about this is that the hospitals will be more likely to discharge to home than to the skilled nursing. The bad news is that the patients will be sicker and need a combination of healthcare (like med management, wound care and PT) and home care (assistance with activities of daily living). This will cause the historically strong lines between home health and home care to blur. Agencies of the future will provide both, and perhaps more (such as telehealth and call centers).
The Conundrum of Reimbursement vs. Cost Management
As we move from fee-for-service to value-based-care, there will be more of a demand to provide these great outcomes with lower cost. In the WSJ example above, the patient received 6 hours a day of non-medical care and the article says that this is more care than they would receive in a nursing home. When a hospital or ACO is paying the bill, they are likely to want to pay for fewer hours. The way to afford this is to look for other ways to deliver care such as call centers and automation (such as Ankota's Foresight Care). You can click on the Foresight Care logo below to learn more.

If you're interested in scheduling an online demo of our home care or care transitions software solutions, just click this button:
Ankota provides software to improve the delivery of care outside the hospital, focusing on efficiency and care coordination. Ankota's primary focus is on Care Transitions for Readmission avoidance and on management of Private Duty non-medical home care. To learn more, please visit www.ankota.com or contact us.