Population health is a goal that is being discussed more and more, but still seems to be the elusive third leg of "The Triple Aim." This may be because we're going about it the wrong way. I read an interesting but somewhat disappointing article on openminds.com entitled How Do We Automate Population Management? The reason that I found the article disappointing is that they really made no attempt to answer the question implied by the title. Instead the article should have been entitled "It's too hard for healthcare organizations to automate population health management because we only know one way to deliver care and it's not automated and requires us to do research and we can't find the data." More specifically, the article cites the age old problem of disparate and unstructured data in healthcare and shares the diagram below as an explanation of why nurses need to spend all of their time searching for data and thus have no time left to do anything about in. We generally try to stay upbeat in the Ankota blog, but I challenge you to read the article and come to any other conclusion.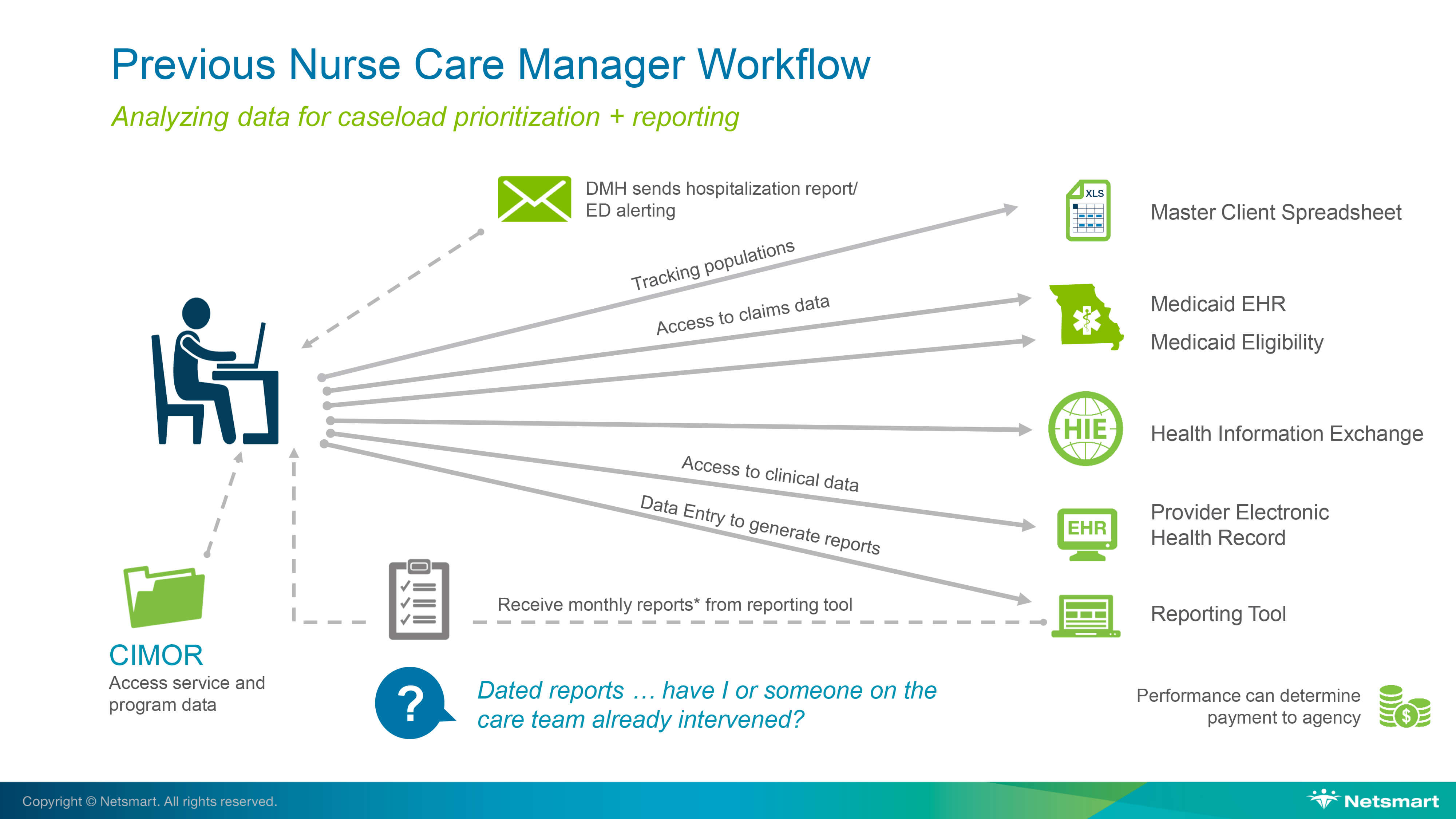 A Different Way to Implement Population Health Management?
A new, different and affordable way to management population health is as follows:
Identify the population that you're trying to keep healthy: This isn't hard and people trying to implement population health generally know who their population is. For example, a home care agency's population would be their clients. In the case of an insurance company or a primary care practice, there's likely a filter, such as "all may patients above a certain age or who have cost us more than X dollars in the past year.
Understand why the people in the population are there: This is slightly harder, but not super hard. For clients who are in somewhat frequently in your care, you know why. If the reason that they're in the population is more vague, such as "they're old," start with that. One thing that would be helpful here is to put the population into buckets based on your best guess at how often they are to end up in the emergency department. Again, don't overthink it, Use a high, medium, low scale something like "if they've been there 2 or more times in the last year, they're high, one time medium, and no times low.
Realize that Population Health is not all about health care: Many people who are unhealthy and/or cost the health system a lot of money aren't sick but rather are dealing with other issues related to hunger, shelter, isolation or inability to manage Activities of Daily Living (ADLSs).
Rather than starting from medical history, ask the people how they're doing: Based on the above, we've got a list of people and their contact information, a high/medium/low ranking and in some cases we know their key health risk factors (CHF, COPD, UTIs, loneliness?). Next we can institute a system where we check in on them to see how they're doing. We do this in a way that results in structured data by asking questions like "Are you feeling more or less congested than the last time we called?" These can be asked via phone with live representatives making the calls, or via automated calls or texts.
Instead of Nurses Researching and Trying to Help a few patients per day, have them respond to the exceptions: The method described in the Openminds.com article shows how a nurse, costing on average $10K/month can treat a population of around 100 to 200 people. By automating population health as described, that same nurse can manage a population of 750 to 1,250 people (depending on population acuity).
Tell me more about affordable population health management
If you'd like to learn more about how to turn your home care agency or other healthcare practice into a population health management agency at a price that's very attractive to payers, let us help. Contact Ankota and ask about Foresight Care.
---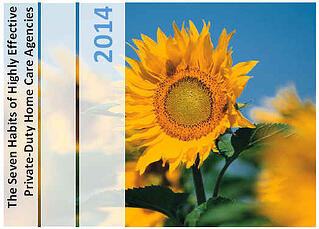 Ankota provides software to improve the delivery of care outside the hospital, focusing on efficiency and care coordination. Ankota's primary focus is on Care Transitions for Readmission avoidance and on management of Private Duty non-medical home care. To learn more, please visit www.ankota.com or contact us.