Article contributed by Luke Simone
It can sometimes be hard to come to terms with a physical disability, or even the thought of having one if you've had a healthy life until a problem strikes. Yet it can happen to anyone at any time and one of the most important things to do is work towards making an attractive home that will suit your particular needs.
Most of us are used to homes with stairs and, depending on how the stairs have been installed, it can be perfectly possible to install a stairlift to take you up to a bedroom and bathroom. However, it's also well worth considering remodeling your home so that your essential rooms are on the ground floor and thus easily accessible.
Remodeling your home gives you an opportunity to bring your accommodation right up to date, not only by providing accessible spaces but also by allowing your choice of equipment and decoration to give a real boost to your living spaces.
Remove the barriers
If you have limited mobility many barriers prevent you from accessing not just your home but also many other places where you might want to go. To start with, how can you make getting into your home easier?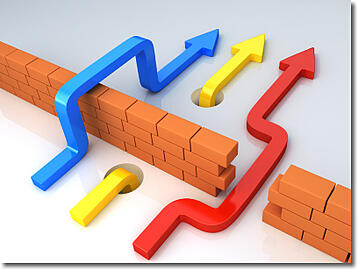 If you have a step or steps up to the front door you can get a simple ramp installed or, if there is limited space, a small lift.
Your front door and other doors may need to be widened, especially if you are a wheelchair user, because you want to be able to travel between hall and rooms without constant turning and squeezing. Architects are good at assessing what is feasible in a home and can make good suggestions.
Kitchen considerations
If you have a kitchen you cannot use properly because most surfaces are too high, why not renovate it? There is not much point in having a kitchen at all if you are going to live on takeaways (probably a bad idea), so lower those surfaces to the appropriate level, make sure that appliance sockets are easily accessible and the money you spend on renovations will be recouped when you start to cook for yourself again.
Bedroom and bathroom
If getting upstairs is difficult, organizing your downstairs space for your bedroom and bathroom is essential. You want to be comfortable and safe, but you also want to the rooms to look good. Decorate your new bedroom with bright colors and attractive wallpaper, and think about your comfort: an adjustable bed can be ideal to help you achieve the best position for a good night's sleep.
Make your bathroom a welcoming space with bright, non-slip surfaces and wall tiles that have nautical, flower or other motifs to create a relaxing atmosphere for bathing. It is also worth installing grab bars on the bath so you will be completely confident getting in and out. Put a seat into your shower cubicle so you'll be able to shower with ease.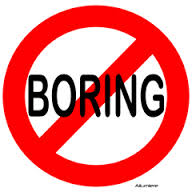 Accessible isn't boring
A home is what you make it, so be as adventurous as you can when restyling it to fit your lifestyle and then enjoy what you have created.
Editor's Note: How Can You Apply this Information to your Home Care Business?
The article above is directed to the home owner who might be facing issues due to changes in their mobility. Home care agencies are often empowered to advise and even execute on matters of accessibility. Often we look into the minimal required changes to a home, such as a handicap ramp and grab bars, but as this article suggests, we can look deeper and make broader recommendations that can improve the quality of life of the clients that we serve. It can also be a great advantage if your home care agency can arrange for handyman or light construction services.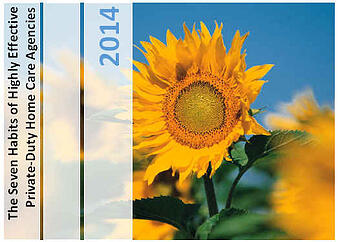 If you are interested in learning about Best Practices in home care, click the picture to the right to download our 7 Habits of Highly Effective Home Care Agencies.
Ankota provides software to improve the delivery of care outside the hospital, focusing on efficiency and care coordination. Ankota's primary focus is on Care Transitions for Reeadmisison avoidance and on management of Private Duty non-medical home care.
To learn more, please visit www.ankota.com or contact Ankota.