I've heard a lot of doctors speak in the past couple years and they're often asked what they're doing to embrace Obamacare. Doctors are smart people and they're good on their toes... They typically answer that they're either finished implementing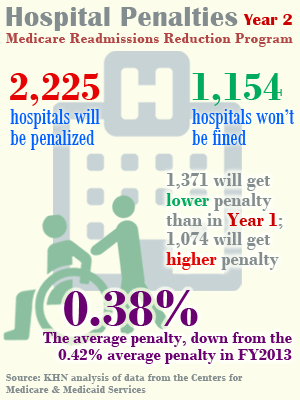 Electronic Medical Record (EMR) systems in their hospital or practice and try to move on. Then somebody asks where they stand regarding moving from pay-per-service to pay-per-outcome... Here they pause and either go with the honest answer of "I'm trying to avoid it" or a political answer like "Our hospital now has XX% of our patients on managed care and we're embracing the change."
Hospital administrators have been more ahead of the curve, they see the train coming and know that they need to get on it. In my local hospital where my wife is on the board, they spoke two years ago at bringing on a team of nurses to focus on high risk (expensive) patients, and that project has been quite successful. But candidly in my suburban hospital where most people have always had private insurance, it hasn't been as "real" as in the urban hospitals where the majority of patients are on capitated plans. Bottom line is that the change is coming, but most players I've come in contact with are dealing with this in more of a reactive way...
In October, however, around 2,000 hospitals got a a wake up call indicating that this is serious. Starting in October of 2012, Obamacare initiated a program under which hospitals with high rates of readmissions (compared to a benchmark) would be penalized. According to the article "Armed with Bigger Fines, Medicare to Punish 2,225 Hospitals for Excess Readmissions" fines were levied in the amount of $227 Million.
There are plenty of details in the Kaiser Article about how the penalties break down, but the key is that these penalties are real, and the time to manage care transitions is now.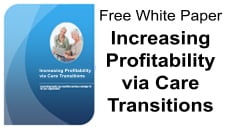 Ankota provides software to improve the delivery of care outside the hospital, focusing on efficiency and care coordination. Ankota's primary focus is on Care Transitions for Reeadmisison avoidance and on management of Private Duty non-medical home care. To learn more, please visit www.ankota.com or contact Ankota.