I came across a great New York Times article that I'd encourage all of you to read, entitled Emergency Rooms are No Place for the Elderly. My first thought was "Amen," but until I read the article in detail, I didn't realize that I had some of the wrong reasons in mind. My first thoughts were that the Emergency Room is a bad place for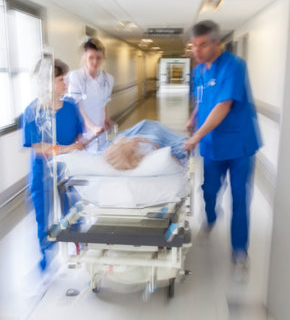 the elderly because of the following:
If they're not urgent, they're likely to wait a very long time
They'll be in a waiting area that won't necessarily be comfortable or at the right temperature for them
They'll be surrounded by all sorts of sick people and, as such, succeptible to getting sicker, and
ER care is very expensive
ER Care is Not Optimized for the Elderly
I don't think that any of my above assertions are incorrect, but the article focused on the way that ER care is delivered and more specifically how the ER is optimized for speed, whereas the best care for the elderly requires patience.
Please read the
full article
, but here were some of my key takeaways:
Elderly care needs in the next 40 years are likely to double for patients over 65 and to triple for patients over 85
ER staff are not well trained in setting up the follow-up care (post discharge) that an elderly person is likely to need
The "need for speed" in the ER is justified because of the impact on speed for treating stroke, heart attack and traumatic injury, however this is the opposite of what is needed to diagnose and treat an elderly patient taking many meds and suffering from multiple chronic illnesses
The ER environment (noise, lights, bustle) may be overwhelming for elderly patients, especially those with some cognitive impairment
There's hope. E

vidence based guidelines are being published and starting to be adopted.
The Case for Home Health in Population Health Management
At Ankota, we strongly embrace the concept of population health management, and that when people either become expensive to care for, or have the demographics that are likely to make them expensive to care for, that they should become eligible for ongoing care management.
We believe that home health agencies are best suited to provide this care because they have the right skills and the resources to deal with concerns (more specifically, they can send nurses or aides to the home as needed). We've recently released software for managing this kind of care and we're getting a lot of interest, however, we're also being given feedback that in numerous cases the hospitals are doing it themsleves and only via phone.
Keep the Faith!
If your Home Health Agency is having trouble getting customers for care transition programs, Keep the Faith:
If there's a group of nurses in the hospital providing telephonic care for at risk patients, get to know them. They are likely to agree that adding home health services, even if on an as needed basis will assist in avoiding admissions
Talk to the discharge people and make sure that they're aware of the importance of at least one home visit to make sure that the home is safe and that the patient knows how to take their meds.
Remember that we're still at the tip of the iceberg when it comes to the aging population.
If you'd like to learn more about the opportunity for care transitions managment in Home Health, please watch the two minute video below: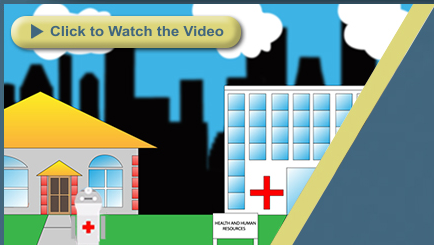 Ankota provides software to improve the delivery of care outside the hospital, focusing on efficiency and care coordination. Ankota's primary focus is on Care Transitions for Reeadmisison avoidance and on management of Private Duty non-medical home care. To learn more, please visit www.ankota.com or contact Ankota.