If you're looking for a great holiday read, or perhaps the perfect last minute gift for the homecare expert in your life, consider Ankota's selection for book of the year, The Innovator's Prescription, by Clayton M. Christensen. This book, subtitled A Disruptive Solution for Healthcare provides a comprehensive analysis of how the US healthcare system can be positively transformed. The book is not written by healthcare experts, but rather by business experts. Dr. Christensen is a professor at Harvard Business School and wrote an earlier book entitled The Innovator's Dilemma which explains how industry insiders, in an effort to be responsive to their customers, are relegated to incrementalism, and susceptible to having their industry disrupted by a new approach (one which enters the market with much less capability at a much lower price point, but by making something that's affordable to a significantly broader population of users). Some examples include how the PC disrupted the mini-computer and workstation, and how the telephone disrupted the telegraph.
Click on the photo to order the book on Amazon.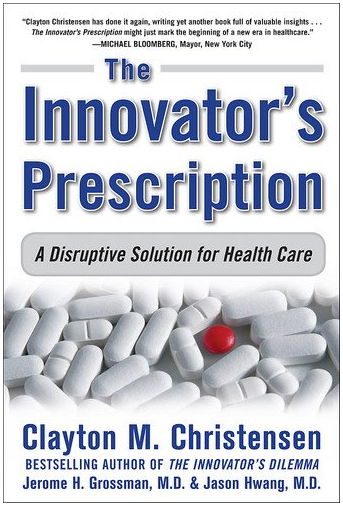 The book explains how health care can be better and cheaper by applying the formula of disruption. Although home care scheduling and home care telephony aren't specifically raised as examples, there is a lot of coverage of the ways that better care can be provided in the home at a lower cost, using examples like the care of CHF and the potential of home dialysis. He also talks about how hospitals, medical devices, pharmaceuticals and other aspects of the health care ecosystem can be disrupted and transformed.
I'd recommend this book to anyone who looks to innovate in healthcare.
Enjoy and Happy Holidays!