We recently posted some best practices for elder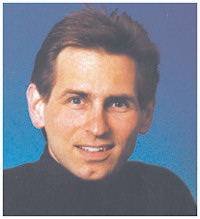 care nutrition inspired by a presentation that we attended by Eric Durak, MS, an elder care wellness expert, and president of Medical Health and Fitness. If you missed that post, please read it here. The presentation was at the NAHC 5th Annual Private Duty Summit and Exhibition in Phoenix, for which you can see some highlights, including a glimpse of Eric in action here. Today Ankota is at the NPDA Summit in Philadelphia and we look forward to bringing you highlights and best practices from NPDA over the next few weeks.
Today's post picks up where we left off last time; once the basics of elder care nutrition are under control, a more personalized approach is required, especially when it comes to improving quality of life for patients dealing with chronic illness. Below, thanks to Eric, we share nutrition tips for Cancer, Arthritis, and Diabetes.
Nutrition Best Practices for Cancer Care:
Use of powders for nutrients
More Water (filtered)
Use of Raw Foods
Less Sugars
Good Snacks
Smaller portions more times per day (three meals plus snacks)
Nutrition Best Practices for Arthritis:
Use of glucosamine / chondroitan
Use of natural food products
Omega three fatty acids (fish, walnuts, flax oil)
Vitamin C foods (fruits, lemon, broccoli, white potato)
Selenium foods (light tuna, pasta, grains, turkey)
Bioflavonoid (onions, kale, tomatoes, apples)
Spices - turmeric, ginger
Nutrition Best Practices for Diabetes:
Keeping glucose levels low
Use of protein at every meal
Less total calories
Limited use of sugar concentrate foods
Eating several small meals per day
Monitoring blood glucose 3-4 times/day
If you're interested to learn more about these nutrition approaches, I'd encourage you to contact Eric by clicking on the banner below.

Ankota provides software for home healthcare delivery management and is dedicated to improving the quality and efficiency of the delivery of care outside the hospital. Ankota is working to help Private Duty agencies, plus home care nursing, DME delivery, Respiratory Therapy, Infusion Therapy, Physical Therapy and post-acute Transitional Care. We are interested in helping to streamline the care delivery operations and also to help pioneer new delivery mechanisms that will improve care. For more information, please visit http://www.ankota.com/ or contact Ankota.