As home care and private duty care professionals, we continue in our celebration of Older American's Month as introduced in a recent post available here.
The contributions of older Americans are not only in the past. Older Americans are living longer and are more active than ever before. With the aging of the baby boomer generation-the largest in our nation's history-America's senior population is expected to number 71.5 million by 2030.

While keeping the growing population of older Americans healthy and active will increase the demand for senior services, what is remarkable is the extent to which older Americans themselves are supporting each other. As the new generations of seniors become better educated and more financially secure than their predecessors, they are spending more time making significant contributions in their communities through civic and volunteer opportunities.

Seniors can sometimes feel that they are a burden when they ask a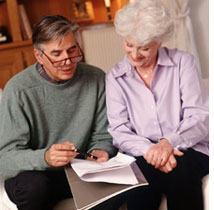 friend or family for help, but often have no trouble reaching out to someone their own age. In fact, older Americans are a core component of service delivery to seniors. They volunteer at group meal sites and deliver food to homebound seniors; they act as escorts and provide transportation for older adults who cannot drive; they help seniors with home repair, shopping and errands; and they provide vital counseling, information and referral services. Their energy and commitment reminds all Americans-not just senior citizens and their caregivers-to do their part to enhance the quality of life for older generations.
Ankota provides software to improve the delivery of care outside the hospital. Today Ankota services home health, private duty care, DME Delivery and Home Infusion organizations, and is interested in helping to efficiently manage other forms of care. To learn more, please visit www.ankota.com or contact Ankota.