One of our most popular posts on this blog was "Five Tips for Providing Better Alzheimer's Care" inspired by the work of and the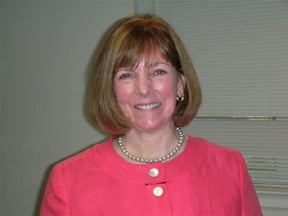 keynote speech delivered by Dr. Verna Carson-Benner at the NAHC 5th Annual Private Duty Conference and Exhibition (PDHCA). In this inspiring presentation, Dr. Carson Benner explained the stages of Alzheimer's in an easy to understand manner and shared tips on providing better care using analogies from caring for children. Her moving presentation made a great impact based on its content alone, and in addition Dr. Carson-Benner shares her own passion. In fact, she said that she was honored to be able to present at PDHCA, but that this is a topic she's so passionate about that she'd scream it from street corners.
For those of you who haven't been able to take advantage of one of Dr. Carson-Benner's classes on "How to Become an Alzheimer's Whisperer", the NIH has released a wonderful resource for providing care to a person with Alzheimer's. It's easy to read, beautifully photographed and free. In fact, you can download the PDF version by clicking here and you can order free print copies online at this link. If you have further questions, you can call the NIH toll free and they can answer your questions in English or Spanish on 800-438-4380.
Ankota provides software to improve the delivery of care outside the hospital. Today Ankota services home health, private duty care, DME Delivery, RT, Physical Therapy and Home Infusion organizations, and is interested in helping to efficiently manage other forms of care. To learn more, please visit www.ankota.com or contact Ankota.