The conversation on telehealth has shifted quickly... Just one year ago the question was "does Telehealth deliver value?" Over a very short period of time and backed by many studies showing positive results, the question of the value of telehealth seems to have been answered with a resounding yes... Now the question is "Who should 'do' telehealth?" What I mean by who should 'do' it, is the following:
Who should make the case to an individual patient/client about the value of telehealth for their situation?
Who should buy and own the Telehealth unit?
Who should perform the monitoring and follow up?
It would seem that home care agencies would be very well equiped to do telehealth, but there are other contenders - most notably hospitals/doctors and families.
One of my favorite bloggers, Tim Rowan from HCTR (Home Care

Technology Report at www.homecaretechreport.com) wants homecare to do telehealth. He has been evangelizing telehealth as a primary focus in his writing for over a year. But more recently, Tim has been cautioning and lamenting that market forces (specifically telehealth device manufacturers) aren't bothering to target home care. They're having more success with hospitals and families. See specifically this weeks feature article entitled "With or Without Home Care Agency Involvement, Remote Patient Monitoring Moves Into Consumers' Consciousness" at this link.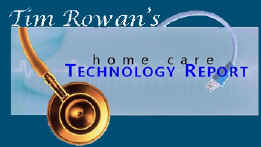 We've been trying to do our part to educate the home care market
on telehealth as well and I'd direct your attention to Will Hicklen's article "Telehealth, Home Monitoring and Home Care Business" and my follow up "Telehealth, Home Monitoring and Home Care Business - Part II".
The core issue here comes down not to who will "do" telehealth, but rather who will pay for it. For an interesting take on this, I'd highly encourage you to look at the post "Healthcare Reform without Permission - A Recipe" inspired by a presentation by Dr. Randall S. Moore who is president of American Telecare - a maker of telehealth devices. Dr. Moore compells us to focus on the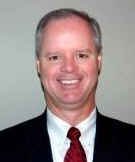 value (savings) delivered by Telehealth and to collaborate with the effected players to find the money (e.g., if care for a CHF patient will cost $15K less per year with Telehealth than without, then the insurance company would be silly not to pay for the telehealth).

So presuming that you want your home health or private duty agency to do telehealth, what should you do about it? Here are a couple of thoughts:
If you're in home health, you can go to the hospitals, doctors and insurance companies and make the case that you can do it better and cheaper.
If you're in private care, you might grow your business significantly by helping families get started with telehealth early (this way, as care needs increase you'll be the obvious choice to fill the gap)
In either case, waiting for CMS to come forth with "we'll pay you if you do this" isn't going to put you in a leadership position
Ankota provides software to improve the delivery of care outside the hospital. Today Ankota services home health, private duty care, DME Delivery, RT, Physical Therapy and Home Infusion organizations, and is interested in helping to efficiently manage other forms of care. To learn more, please visit www.ankota.com or contact Ankota.