There are some amazing elder population statistics that Home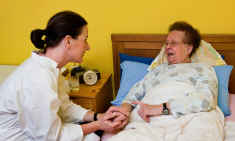 Care needs to take notice of, one of which is that there are 78 million baby boomers who will reach age 65 starting next year at a rate of 8,000 people per day. Wow! Are we ready in home care? I just attended a presentation by Bill Dombi from the National Association of Home Care and Hospice (NAHC), and he started with the strong statement that he's "bullish of the future of home care" but that traditional home care players need to watch out because the market is looking very attractive to other players (such as hospitals who are starting to repackage themselves as "Community Care Centers." What this means is that Home Care needs seize the opportunity like an entrepreneur starting a new company. This is a key reason that the Ankota blog focuses a lot on home care entrepreneurship and keeping home care up to date on technologies and opportunities that can lead to growth and success...
To that end, Ankota has helped to organize a seminar next

Thursday, September 23rd called "Emerging Technologies for the Silver Tsunami" which is sponsored by the Massachusetts Technology Leadership Council (www.masstlc.org). It will be held in Cambridge at the Microsoft New England R&D center (which they appropriately call the NERD center). Full details are below including the link to sign up. MassTLC will let home care companies sign up for the half day seminar at the member rate of $50. I hope to see you there!

Here's a list of confirmed Speakers: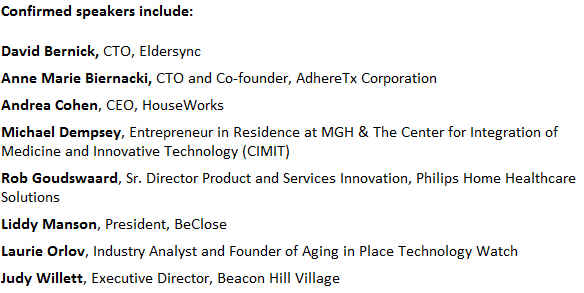 Ankota provides software to improve the delivery of care outside the hospital. Today Ankota services home health, private duty care, DME Delivery, RT, Physical Therapy and Home Infusion organizations, and is interested in helping to efficiently manage other forms of care. To learn more, please visit www.ankota.com or contact Ankota.