Wow—I like this arcticle! It is a quick, simple read and you can put the information to use instantly, no matter what your role is in the home care ecosystem.

Home health care, HME, Private Duty… everyone has supervisor—employee relations to manage. Feedback is critical, but often an area that is poorly developed. Get it wrong, and you risk de-motivating or alienating employees. Get it right, and you improve their performance and your company's bottom line.
Halverson offers three rules for providing feedback, and expands on them here on SmartBlog on Workforce. In summary, the three rules of providing feedback are: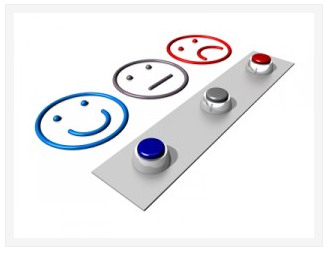 Rule #1: When things go wrong, keep it real. It's not easy to tell someone that he screwed up, knowing it will cause him anxiety, disappointment or embarrassment. But don't make the mistake of protecting your employee's feelings at the expense of the truth, because without honest feedback he can't possibly improve.
Rule #2: When things go wrong, fight employee self-doubt. He needs to believe that success is within reach, regardless of the mistakes he has made in the past.
Rule #3: When things go right, avoid praising ability. Studies show that when we are praised for having high ability, it leaves us vulnerable to self-doubt when we encounter difficulty. Instead, praise aspects of your employee's performance that were under his control.
Click here for the complete article and more specific ways to put these riles into action
Heidi Grant Halverson is a motivational psychologist and author of "Succeed: How We Can Reach Our Goals" and "The Psychology of Goals." You can follow her on twitter at @hghalvorson