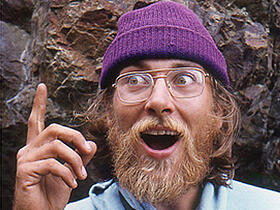 One of my (almost) daily rituals is to read through articles or blog posts on topics like innovation, creativity, leadership, execution, or the like. I do not spend a lot of time on it, often as little as 5 minutes and no more than 10-15 minutes. The idea is is to provoke my own creative thinking and provide better insight into our customers.
I will tell you how I do it -- feel free to post your resources & links in the comments section for all to see.
Here is how I approach it to keep it simple and save time: I use a bookmark folder in my browser window, easy-to-create filters in my email inbox, Twitter and LinkedIn, and I subscribe to a few listserves and email newsletters. That's it. And I don't read most of it. I'll explain and share some of the links I use below.
This approach also eliminates most of the time that people spend searching online for something worthwhile to read. I always have more readily available than I need and it has already been searched and sorted for me. All I have to do is scan through it until I see something interesting.
Bookmarks I have a folder bookmarked in my browser window where I save links to good blogs or magazine sites that I stumble across. You might name this something as simple as "TO BE READ" or "GO TO." I don't bother to organize them beyond this. I also subscribe to several blogs and receive email updates when new articles are posted. I include links to these blogs in the "TO BE READ" folder, and I have a "TO BE READ" folder on my desktop and in my email inbox.
It is easy to be overwhelmed by all the pieces you get. Here is the trick to dealing with the traffic: Ignore them. Most email systems like Outlook and Google's gmail will allow you to create filters and rules that will automatically sort through your email and file these messages away in a folder that you designate, like my folder named "TO BE READ." Scan through the headings and titles periodically and only look at the ones that interest you.
The ones that interest you will do so at a time when it matters. Maybe something has been on your mind because of a recent problem client. Suddenly, you notice a piece that discusses ways to deal with problem customers. That piece may not have interested you a month ago and would have been a complete waste of time to read when there were more pressing or relevant topics. Today it matters to you.
Listserves I subscribe to a few listserves that are used by Ankota's customers and prospects. Listserves are unique in that they allow me to sit in on the conversations our customers and prospects are having. For me, the primary value is that I can hear first-hand what's on our customers' minds. They share problems, solutions, and more. It is like a virtual support group for your employees and it makes them much more productive.
The people who make the decision to purchase Ankota's technology are usually CEOs, CFOs, VPs and other executive leadership. They rely on Ankota to help run their businesses more efficiently, but they are not the people who operate our products on a day to day basis. Executive management is interested in things like efficiency data, on time performance (a key indicator of customer satisfaction) and whether they are reducing expense items like number of miles traveled per order, not how difficult it is to schedule staff and plan travel routes. Those on listserves are the people who interact with our product and our competitors products every day. We can learn more about what works and does not work and what troubles them in their jobs.
How To:
Use your browser to bookmark links to sites, create a folder just for these types of links and add to it as you come across ones you like. Here are a few to get you started

21 Ways to Generate Business Boosting Ideas
Home Health Interactive - a service of Decision Health
SmartBrief on Leadership (click to subscribe)
Blogs


Tim Rowan's Home Health News (5 newsletters here)

Listserves
Decision Health has several for various home health care segments
Social Media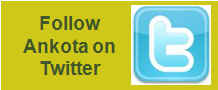 Click here to learn more, and click on these lists to
Follow Twitter Home Care List
Follow Twitter Private Duty List
Follow Ankota http://twitter.com/ankota

Good for connecting with colleagues, technology companies, and industry insiders. There are user groups for home health care, telehealth, HME /DME , and so on. Go to my profile (Will Hicklen) and you can see the healthcare related groups that I am connected with.