Being relatively new to home care, one of the things I enjoy the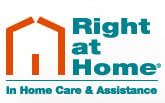 most is hearing about the experiences of care givers and the way they're able to improve the lives of their clients. Thanks to the people at Right At Home, I can share one of those stories with you today in the form of an acceptance speech from a caregiver named Greg Schaffner who was recently recognized with a RightCare Award from his employer. Here's an excerpt from his speech:
Thank you for this wonderful award. I accept on behalf of a thousand other caregivers who could just as easily be up here instead of me, good people who do good work day in and day out with no thought of an award such as this.
I suspect that I am a little different from most caregivers in a few ways: one is the beard, another is that I primarily take care of men and I primarily offer companionship as opposed to housekeeping or medical chores. My life is like the book Tuesdays with Maury, except that in my case:
I spend Tuesdays with Clyde, a born again son of a Kentucky moonshiner and coal miner.
I spend Wednesdays with Roger, a former navy pilot who flew dive bombers off aircraft carriers and then had a long career in medicine.
I spend Thursdays building a wooden boat with Jim, who survived a major stroke that left him with a partially paralyzed body and major aphasia.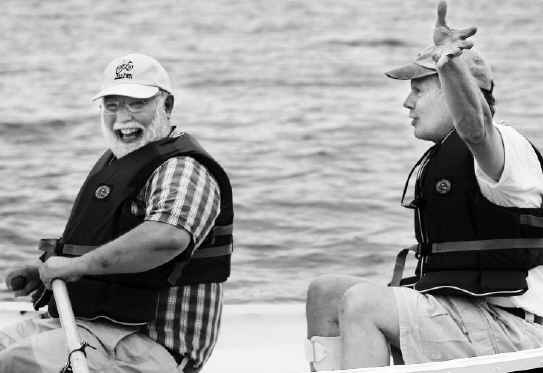 (photo courtesy of the Star Tribune - see www.startribune.com)
I spend Fridays with Bill, a Jehovah's Witness, a widower, and one of the funniest and most interesting men I've ever met.
These wonderful men widen my world. They have experiences I don't have and opinions I don't always share. They have attitudes that inspire me, and together they have taken away some of the deepest fears I have: poverty, stroke, memory loss, loneliness.
This kind of rich opportunity doesn't happen without a structure, and I am lucky beyond measure to be part of the Right at Home team assembled by Paul and Bob. I depend on them. They depend on me.
I am especially grateful for the two wonderful social workers on staff. The boundaries between caregivers and clients can be tricky. There aren't black and white answers. Often, they will tell me "well, you might try this..." And usually what they suggests works. In one case, I needed to report a situation of possible neglect to the authorities. I didn't want to, but it was the right thing to do. And when the family got angry, guess who they took it out on? Not me. The social worker. But you know what? In the final analysis, the Right at Home team took care of a client who needed and subsequently received 24 hour care.
That's why I say that I depend on them just as they depend on me. We're just one big co-dependent family.
I'd like to conclude with a paraphrase of a prayer by St. Francis of Assisi.
Lord, make me a channel of thy care. Where there is loneliness, let me bring company. Where there is regret, let me bring hope. Where there is sadness; cheerfulness. Where there is paranoia, let me bring calm. Where there is confusion, let me bring clarity. Help me to seek to serve rather than be served. And to offer care to others rather than seek care from them; For it is in caring that we fulfill your will for us.
Amen.
In addition to the speech itself, there's nice coverage about Jim Baker (Jim from Thursday) in the StarTribune including a video that you can see by clicking here.
If you have a story about an exceptional caregiver, we'd love to hear it and share it on this blog. In addition to recognizing the caregiver, stories like this benefit our new agency and franchise owners and those of us who aren't on the front lines.
Ankota provides software to improve the delivery of care outside the hospital. Today Ankota services home health, private duty care, DME Delivery, RT, Physical Therapy and Home Infusion organizations, and is interested in helping to efficiently manage other forms of care. To learn more, please visit www.ankota.com or contact Ankota.