In a recent article, Kenneth Thorpe, who chairs the department of health policy and management at Emory University's School of

Public Health, goes on a bit of a rant about how cutting the budgets for home care is a horrible idea. The article, written prior to the November 2nd elections, focuses on the politics of the situation and offers the hopeful suggestion that this issue might unite democrats and republicans. His complete article is available here.
He gives some great examples of the value of home care, many of which we've addressed in this blog, such as the role home care can play in the reduction of readmissions and the bad situations that can be avoided by having a professional make sure that people take their prescribed meds.
But sadly, a few bad apples spoiled the whole bunch, the detected cases of fraud and the statistically significant evidence of "overcoding" won out in the $60B reductions that home care will face from a reimbursement perspective in new legislations. It's a shame, but it's the reality that we live in.
So what can we do about it? The first idea is to make a concerted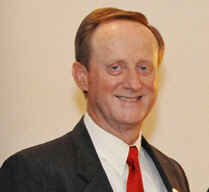 effort to improve the image of home care. In a recent note from outgoing MNCHA director Bernie Lorenz (now available to provide Home Care Consulting as part of Lorenz Consulting in Havre de Grace, MD) he says the following:
In my opinion, one of our biggest problems is us. Home care has a beautiful story to tell. We just need to tell it more loudly and more often. I strongly urge EVERYONE in home care to go to as many Town Hall meetings or Press Conferences as possible. Bring up the information below. I can also provide you with other information if you want. Let me know how I can support you. Our industry has an average daily census of over 500,000 Maryland and Washington, DC citizens. We owe our voices to these patients, their families and our industry.
I'd add that we also need to take this opportunity to become more efficient. We started Ankota to improve both the efficiency and to improve the coordination of care outside of hospitals. The early pioneers of Accountable Care Organizations are loving what we do, and we're also available to help improve operations in home health, HME, home care and home-based therapy companies. Please check out the We're also increasing our focus on "proof of delivery" including spot checks (for example using the GPS in workers cell phones to validate that they are where they say that they are). Of course our software is sold to home care players who don't abuse the system, but hopefully these techniques will be mandated to weed out the bad actors.
I'm writing this on my way to Atlanta for the MedTrade conference, which focuses on the HME industry. Learn more at www.ankota.com/dme.