Some things seem to good to be true but every once in a while you find a real gem. I'm pleased to report one to you today - it's

called Tether (see www.tether.com). Most laptops, netbooks and tablet PCs come with wifi nowadays and you can connect them to the internet via wireless when you are at a location where you have wireless and have permission to connect to it. In my case, I have wireless at home, at the office and can connect at other places like hotels and airports, but sometimes have to pay a fee. Other times I can't get in. As a home care worker, it's unlikely that you can get a wifi connection at a patient or client's home.
The alternative has been to buy an aircard (generally available from Sprint, AT&T, Verizon or another cell phone company). The reason that these companies sell the aircards is that they use the cell phone wireless network to connect. Also similar to cell phones, the general model is to sell you the aircard itself (often discounted) and then charge a monthly fee for the airtime. Fees generally run from $40 - $60/month.
What if you could instead pay a one time fee for program that turns your Blackberry or Android phone into an aircard? That's what Tether does for you. For a one time fee under $50, you can give your nurses internet access anywhere their cell phone works. This would enable the following:
You can get send new patient's to your workers electronically while they're on the road, instead of having them do paper notes.
You can get notes and other information (like arrival and deprture time) throughout the day instead of getting it late in the evening when the nurse uploads it
But paying $500 a year or more per nurse generally isn't the kind of things we're looking for these days... Tether offers a free alternative that uses the data plan you already pay for on your Blackberry or Android phone. Here's how it works:
You download tether on your phone and on your laptop, netbook or tablet (this takes just a few minutes)
You start tether on your phone (either using a USB cable to connect to your computer or Bluetooth wireless)
Then you start Tether on your computer and connect, and Voila you're on the internet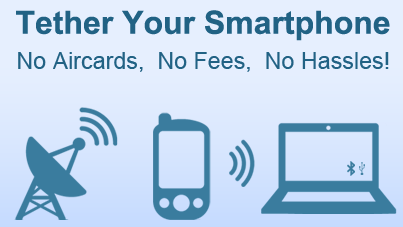 You might not yet provide smart phones like Blackberry phones to your nurses, but if not I bet you've been thinking about it. This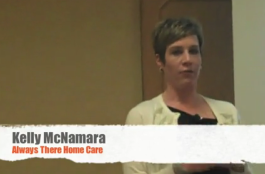 would allow you to cut down on phone calls via text messaging, give you access to great apps (many free) like google maps for turn-by-turn directions, and in fact Ankota offers an alternative to telephony whereby you can report arrivals, departures and care plan status on any broswer enabled phone. At NPDA, Kelly McNamara from Always There Home Care gave a great presentation on how she gets tremendous value (both measurable and in terms of worker satisfaction) by providing Blackberry phones to her private duty care givers.
So check out Tether at www.tether.com as another way to provide better care at lower cost.
Ankota provides software to improve the delivery of care outside the hospital. Today Ankota services home health, private duty care, DME Delivery, RT, Physical Therapy and Home Infusion organizations, and is interested in helping to efficiently manage other forms of care. To learn more, please visit www.ankota.com or contact Ankota