Last week we posted a story about how Steve Jobs from Apple computer makes phenomenal presentations and how we in the home care industry can learn from him as we work to "reinvent" our industry. That original story is here.
As a follow-up, someone shared with me an actual Steve Jobs presentation, which I'm sharing with you below in the form of a YouTube video. Unlike the product presentations that were the main focus of last week's post, this is actually a video of a graduation address that Steve Jobs gave at Stanford University.
With the present success of Apple, one might think that Steve Jobs had it easy, but this is titally not the case. Did you know the following about Steve Jobs:
He was put up for adoption
He dropped out of college
He was fired from Apple Computer
He had pancreatic cancer and lived
The adversity isn't what really mattered... What's important is how he dealt with the adversity, and how he never compromised certain values like focusing on doing what he loves.
The video is a bit long at 15 minutes, but I found it well worth it.
As an aside, did you know that Steve Jobs also started Pixar?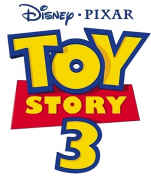 And on the subject of sequels, did you see Toy Story 3? Note that in my case I had little kids when Toy Story and Toy Story 2 came out and might have missed Toy Story 3 now that my kids are older, but that would have been a mistake - it's one of the best movies I've ever seen.
Ankota provides software to improve the delivery of care outside the hospital. Today Ankota services home health, private duty care, DME Delivery, RT, Physical Therapy and Home Infusion organizations, and is interested in helping to efficiently manage other forms of care. To learn more, please visit www.ankota.com or contact Ankota