A fellow Miami University alumnus, Tim Walsh, publishes a blog titled "Leadership and Sports." I am a fan of sports analogies (pun intended) and his posts tend to be both brief and entertaining, so I occasionally take a peak to see what he's saying. I happen to like blogs because the better ones tend to share some useful stuff with a bite-sized approach...and I can read them on my iPhone. That's ideal for someone like me who has no real time for recreational reading.

I was especially interested to read Tim's take on our beloved Miami's upset, come from behind win in the Mid American Conference Championship last weekend against #25 ranked Northern Illinois. I noticed just below that entry a short post titled "Everyone Counts," and took the few moments it required to read it. It struck me immediately how this relates to Ankota's customers.
The ecosystem of providers that make up the post acute care services world--Ankota's customers--employs an incredibly wide ranging and diverse set of skills. Physicians, nurses, case managers, therapists, delivery drivers, companion aids and even housekeepers and handy men, are all integral to an efficiently run home healthcare model: a Private Duty home care company, and HME delivery company, and infusion therapy company, an Accountable Care Organization (ACO), a hospital discharge planning organization, and so on. Obviously, some are very highly skilled and educated, while others may be less educated, immigrant workers for whom English may not even be their first language. That presents specific challenges in developing technology for this wide range of users, of course. The dynamics among employees and with their patients and clients can be tremendously complex. Not a single one should be overlooked, as they all have a tremendous impact on your company's performance and reputation.
I won't spoil Tim's message beyond that, but read on and think about who the kicker is in your organization.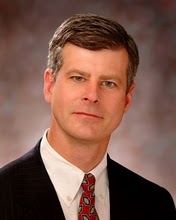 Sunday, November 28, 2010
It probably doesn't surprise you to know that the average lineman in college football is 300 pounds-most of it muscle. You may not be surprised to know that college running backs are over 6 feet in height and weigh north of 200 pounds. None of this size matters in the last seconds of a tied game.

This weekend, two important games were decided by kickers. On Friday night, Boise State lost for the first time and dashed any hopes they had to play for the national championship. They blew a 24-0 halftime lead against Nevada, but had a chance to win with 2 seconds to go. Their kicker, Kyle Brotzman, missed from 26 yards out-that's a little more than an extra point (more on that later). They were tied in overtime when Brotzman had a chance to win it with a 29 yard field goal. He missed that one too. Nevada drove down the field and their kicker, Anthony Martinez made a 34 yarder to win.

Last night, I'm watching Georgia and Georgia Tech play in their annual rivalry. Tech was down by 14 in the fourth quarter but came back. Their kicker, Scott Blair lined up for the extra point to tie the game with less than 5 minutes remaining. Oops-wide left. Tech couldn't recover and lost a game they should have won.

The point of these stories is not to throw stones at field goal kickers. The point is that they are the smallest guys on the field with little to do during a game. If they kick off, kick it deep and keep it in play. Make all extra points and make all field goals within your demonstrated range. Keep loose and don't panic. In some respect, they have to have the same mental make up as a closer in baseball. Keep things straight in your head!

In business, everyone counts. There may be those in your organization that don't have a big role. Do know however, they can make a huge difference. Think of the receptionist that is the first impression for your organization. Think of the clerk who makes sure everyone gets paid every two weeks. They may not seem important at first-but they too can be game changers. Make sure they understand their role and how important it is that they perform at a high level.

I'm sure Mr. Brotzman and Mr. Blair will survive these games and find a way to redeem themselves. They are important members of their respective teams. Keep this in mind as you review your team and their individual contributions.
###
GO REDHAWKS!